Australia Looks to Turn Everyday Waste Into Energy
Humans generate over 2.1 billion tons of municipal waste per year, most of which ends up in landfills.  But across the globe an alternative solution is becoming popular.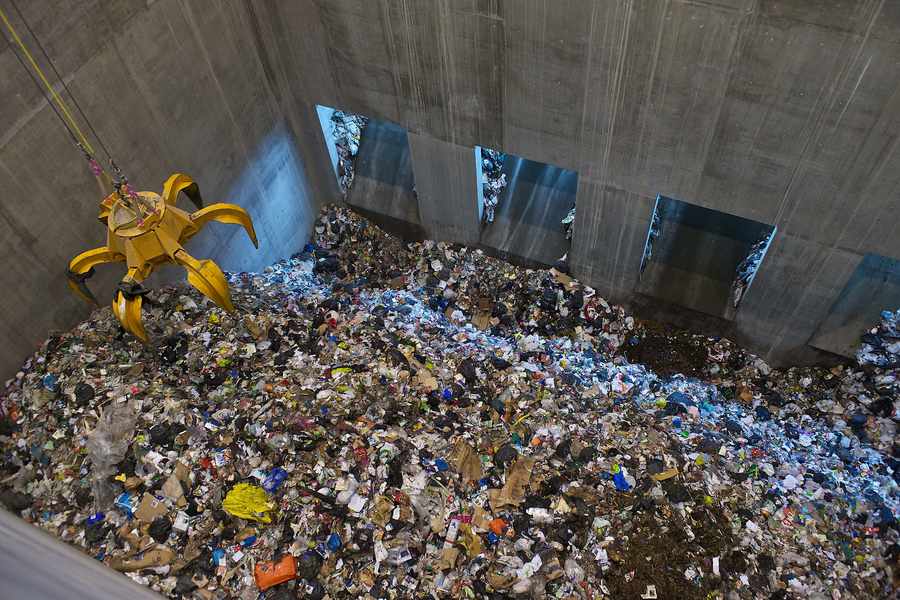 Image Credit: Jersey Evening Post
Waste-to-energy (WTE) is the process of creating energy from this rubbish. Most WTE processes produce electricity through incineration. And while more than 800 thermal WTE plants currently operate in 40 countries around the globe, here in Australia we're yet to embrace this energy alternative.
How Far Behind Are We?
The Europeans have been using WTE technologies to reduce landfill and greenhouse gas emissions for decades. In fact the EU Commission has made it mandatory for all member states to recycle 70 per cent of all household waste by 2030.
While the EU is the largest Waste to Energy technology market in the world, Asian nations have also been making huge investments in recent years. Forecasts show that the WTE market in the People's Republic of China is set to boom.
The industry is attractive to Chinese investors due to its clear profit model, with forecasts predicting annual growth rates of waste power generation in China of 20 percent over the next few years.
In Australia
While large scale investment in WTE is happening across the world, here in Australia we're only just starting to embrace the idea of burning rubbish for fuel.
In this instance, a picture really is worth a thousand words. The graph below from Tersum Energy says it all.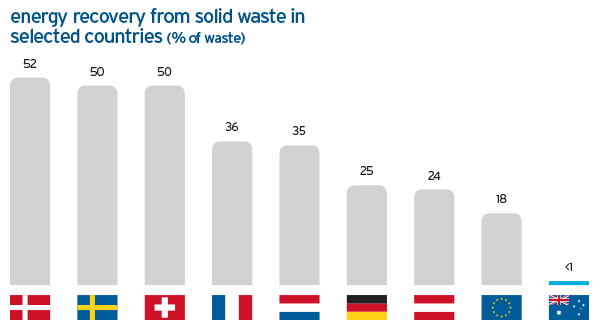 According to ecoprog, Europe is still far and away the largest WTE market in the world, accounting for 60% of global investment. Asia accounted for 30%, while North America produced 9%.
Here in Australia we currently use less than 1% of our landfill for WTE conversion. However, this is beginning to change in Western Australia, with the Barnett Government recently giving the green light to a massive WTE project in Port Hedland.
The 17MW project will divert around 100,000 tonnes of waste from landfill and convert it into renewable energy.