Do you need a skip bin for soil removal, dirt removal or sand removal? We have you covered with a variety of dirt, sand and soil skip bins for hire. Removing garden soil, sand and dirt can be a tedious task, however, we make it easy with Just Skips' dirt and soil skip bins.
Whether it's a smaller day task or months of shifting around dirt, sand and soil, we have just the solution for all your waste removal needs.
Learn more:
Landscape waste removal
DIY renovation waste removal
Construction waste removal
Garden waste removal
Skip Bin for Soil, Sand AND Dirt
removal

: Specifications

If you're looking for sand, dirt and soil disposal in Adelaide, our skip bins are a quick and easy solution. However, there are a few rules when it comes to dirt, sand and soil removal which need to be followed when loading a skip to ensure smooth processing at waste disposal facilities.

The following types of waste cannot be included in sand, dirt and soil skip bins:
However, you can place the following in our sand, soil and dirt skip bins:
Sand
Dirt
Soil
Clay (see also: clean fill disposal)
Stones (smaller than a tennis ball)
For a combination of waste types, please contact us on (08) 8255 6677 and we can assist you.
Learn more: Mixed waste skip bins in Adelaide
Contamination
Contamination is very important to avoid when filling your dirt, sand and soil skip bin. Even the smallest amount of other materials can be considered soil contamination and will not be accepted by disposal facilities.
IF THE SOIL HAS A SMALL AMOUNT OF GRASS/WEEDS, DOES THIS COUNT AS CONTAMINATION?
Yes! Please take a look at our skip bin waste types if you are unsure about what can and can't be loaded in a skip.
Below is an example of clean soil waste that is perfect for disposal. If you are still unsure if your pile of dirt is ready for removal in a soil skip bin, please contact us for more information.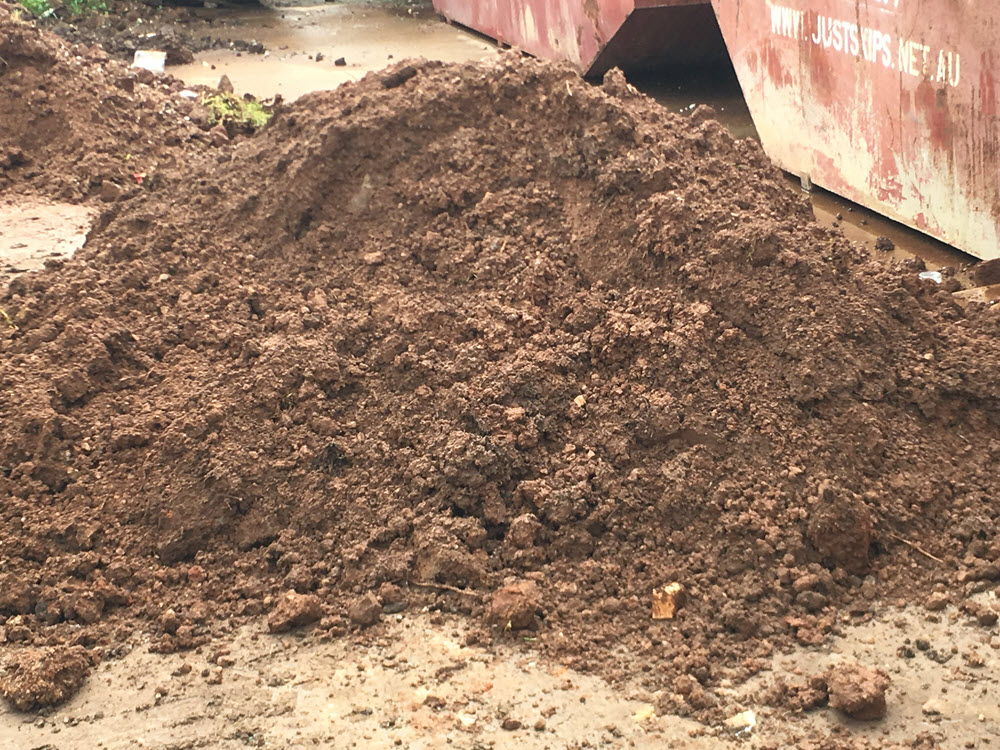 Filling a dirt, sand and soil skip bin
There is no weight limit on our dirt, sand and soil waste skip bins. However, if you do order our largest, 9 cubic meter skip, it can only be filled three-quarters to the top as they will become too heavy to lift otherwise. Our two other skip bin sizes (including our mini skip) can be filled to the rim, but no higher. Learn more: What size skip bin do I need?
Just Skips can help with waste removal for all your projects, big and small with a range of skip disposal options available. You can hire skip bin to get rid of your general waste, green waste, landscaping & garden waste, bricks and concrete and e-waste. Just be sure to read up on the correct waste management procedures for these different types of waste before you load anything into our skip bins.
Organise your garden soil removal online!
Order your sand, soil and dirt skip bin online today from Just Skips. Choose from our three different skip bin sizes all available at competitive prices. Order a skip bin online, with same day delivery in Adelaide and surrounding suburbs.
Here at Just Skips, we are dedicated to helping you get rid of your waste. We deliver the best dirt and soil removal services Adelaide has to offer. Please get in touch with us on (08) 8255 6677 if you have any more questions about what you can and can't put in your skip bins. See our skip bin prices for more information on pricing or hire a skip online to get started with your sand, dirt and soil removal project.
You might also be interested in…
Have you seen our blog?
We get down and dirty with all things waste and rubbish removal on the Just Skips blog. Stay up to date with correct waste removal procedures, the dos and don'ts of rubbish skip bin hire and how you can help Australia become waste free! Go to the Just Skips blog now!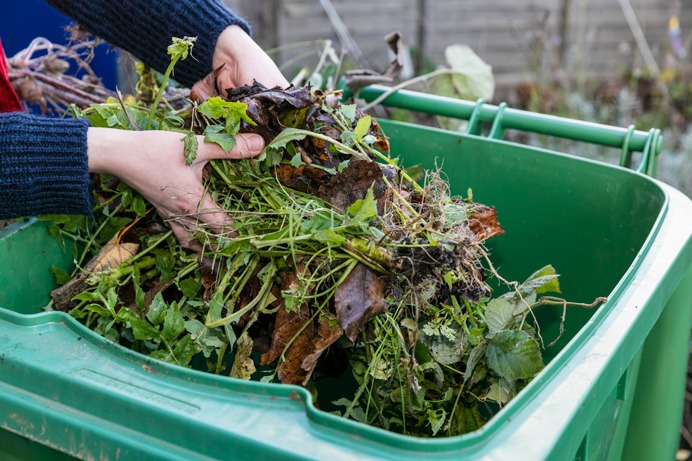 What to do with garden waste
Garden waste doesn't just mean plant and organic-based materials, it can include everything from dirt & soil right through to concrete. Learn how to dispose of it properly with Just Skips.