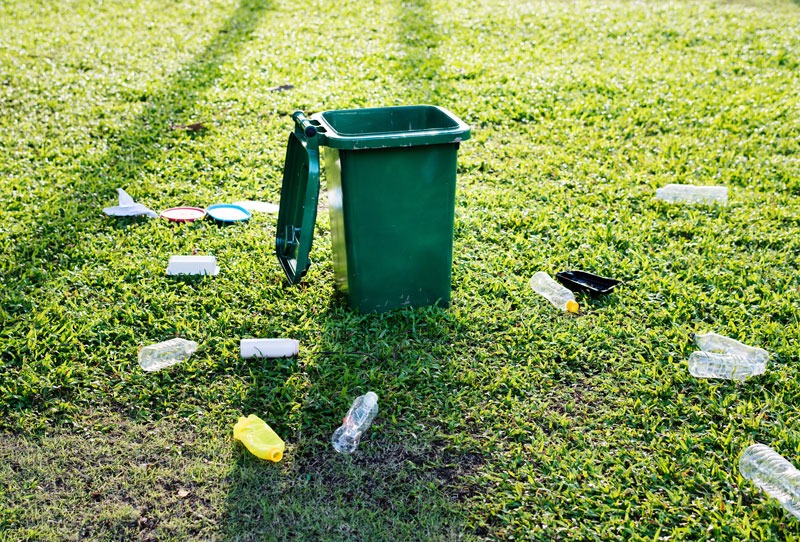 What is illegal dumping and what are its effects?
We throw out trash everyday but have you ever stopped to think about whether what you're doing might be against the law? No, we're not talking about the day-to-day taking out of your kitchen bin but more like leaving things on the side of road or dumping them in public areas.
That's classified as illegal dumping.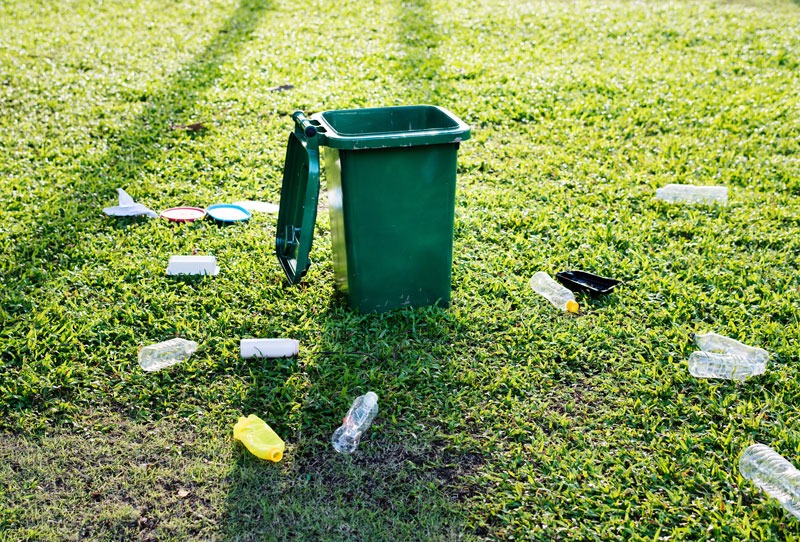 So what is illegal dumping exactly? Well, it's essentially the disposal of waste on public or private land (or into water) without a licence or approval from relevant authorities. And yes, that includes leaving mattresses and TVs on the side of the road.
Illegal dumping also extends to larger scale dumping of materials in creeks and bushland as well, which can in turn lead to long-term environmental problems – so yeah, it's a pretty serious problem. We thought we'd round up a few things to know about illegal dumping and the consequences it has on our communities.
It's taking a big toll on communities
First and foremost, illegal dumping causes environmental pollution which can potentially harm not only the land it's been dumped in but also the health of people who live in the area – especially when hazardous chemicals or asbestos are involved.
Dump sites can also attract rodents, insects and other vermin that pose even further health risks. Even incorrectly dumping green waste like weeds and other garden waste into local bushland can destroy it by reducing biodiversity and hindering revegetation.
General waste sitting on the curbside can also detract from the overall amenity and value of the area if it isn't promptly removed.
It's costing local councils a lot of money
Many local councils are reporting estimated costs of $240,000 or more each year spent on responding to illegal dumping. These costs are being covered by the council rates we pay in order to remove the trash and counteract some of the problems we talked about above alongside staff resources, vehicles, equipment and education costs. Just think about how that money could be better spent in your local community.
You can get fined for it
A common reason people dump rubbish is because they think it's cheaper than taking it to a waste management facility or hiring a skip bin from a private waste contractor. But that's untrue because if you get caught you can get slapped with an on the spot expiation fee of anywhere from $240 to $1,000 with further action possibly leading to a maximum penalty of $5,000. We bet that anyone who's been fined now wishes they just hired a skip bin instead.
What can you do about it?
Well, you can hire a skip bin. This will include delivery of the bin, pick up and disposing of the waste. Most South Australian local councils also offer one or two free hard waste collections per year for things like furniture, white goods and hot water services. Just check your local council website for more details.
If you want to avoid the hazards of illegal dumping, or have any waste types questions you're not sure about – like e-waste – get in touch with us today and we'll help you out. We can also definitely help with removing anything from general waste and green waste to bricks and concrete.
Like what you read? Check out our latest blogs about the items you can recycle at home and what size skip bin do I need?