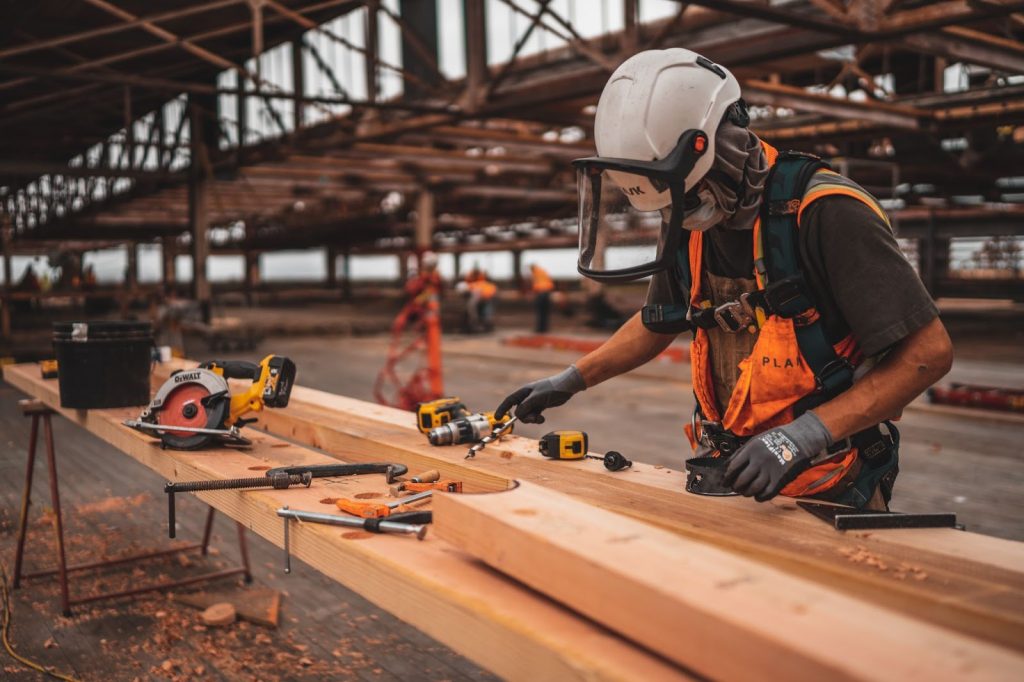 How Do I Dispose Of My Construction Waste?
Construction waste makes up the majority of the materials taken to landfill. In fact, over 19 million tonnes of construction and demolition waste was disposed of in 2008 and 2009. When disposing of building materials like brick and concrete, there are a number of safety precautions and standard practices that must be taken into account. So if you're planning a new construction project, you may be wondering 'how do I dispose of my construction waste?'. In our guide below, we have provided the top tips on how to properly dispose of your construction materials.
Overview:
What is construction waste?
Construction waste is any materials or debris that are produced during construction activities, including remodelling, commercial buildings, repairing pavements and other structures.
What are the different types of construction waste?
There are a number of different types of construction waste. These can include:
Soil and sand
Bricks and concrete
Timber
Plasterboard
Metals
Ceramic floors and roof tiles
Roofing materials
Plastics
Carpet
Furniture
Organic and green waste
Who is responsible for construction waste?
Each construction company is responsible for ensuring they follow the set guidelines in the Australian Government construction and demolition waste guide. This helps to improve their environmental footprint and improve the practices amongst the workforce.
How do I dispose of my construction waste?
Below we outline some of the most common construction materials and how you can dispose of them.
Concrete and bricks
Disposing of your bricks and concrete is easy. You can:
Hire a skip bin: An easy and cost effective way to dispose of your concrete and bricks is to hire a skip bin. At Just Skips, we will take all your construction materials off your hands and take it to a licensed sorting facility to be recycled or taken to landfill.
Recycle them yourself: If you have minimal materials and a small truck, you can dispose of them yourself. This is a low cost option.
Contact a building supply company: you can consider contacting any large scale building supply companies. Sometimes they will pick up and transport the materials for you.
Plastics
The best way to dispose of your plastic packaging films, waffle pods and pipes is to recycle and repurpose them. The majority of construction plastics are taken to landfill, however, they are an ideal material to recycle or reuse. The best options for disposing of your plastic include:
Hiring a skip bin: instead of taking your plastic to landfill and causing more environmental damage, we recommend ordering a skip bin. Just load your waste in the skip bin and we will recycle it all for you!
Reusing for future projects: Many construction companies save money by reusing their plastic for future construction projects. Plastic is strong, lightweight, flexible and protects against moisture, making it a great building material.
Soil and sand
Projects at construction sites can lead to large volumes of sand and soil waste. When organising waste removal for soil and sand you have two options: 
Reusing: Soil and sand are needed for the majority of building projects. So, instead of getting rid of it, you may want to keep it for future use.
Hiring a skip bin: When it comes to disposing of soil and sand, we recommend hiring a skip bin for sand, dirt and soil.
Rock and excavation stone
Recycling rock and excavation stone all depends on the geology of an area. When disposing of rock and stone, we recommend:
Hiring a skip bin: If you're unsure whether you can recycle rock and stone in your area, you can load all your waste into a skip bin and we will take care of the rest.
Reusing for future projects: Instead of taking your rock and stone waste to landfill, it can be used in aggregate for a range of pavement sub-base applications.
Plasterboard
Plasterboard is considered a contaminant and is quite a friable material, meaning it's not easily separated from other waste materials. Even though it is highly recycled by itself, it can be challenging to restore once mixed. When disposing of plasterboard, we recommend:
Hiring a skip bin: If you're unsure what the best option is when disposing of your plasterboard, you can easily put all your plasterboard in a construction waste skip bin.
Speak with your plasterboard supplier: In most cases, plasterboard recovery is made through the builder and plasterboard supplier. Suppliers generally support the recovery of clean plasterboard for future use.
Illegal waste disposal
When deciding how to dispose of your demolition or construction waste you need to be careful that you are following the recommended procedures. Illicit dumping of waste materials not only has environmental impacts, but can often lead to penalties, such as hefty fines of up to $500,000 and even jail time of up to 4 years.
For more information: Environmental Protect Agency – Waste Management 
Reusing and recycling your construction waste
Instead of putting all your waste in the general waste bin, reusing and recycling has become the industry standard practice for most construction waste materials. Due to the hefty costs for heavy materials in landfill, more construction companies are focusing on recovering these materials for future use, such as pavement maintenance or site excavation works.
What can construction waste be used for?
Above, we have covered the many uses for common construction waste materials. However, for more tips to effectively reuse your waste materials, we recommend:
Using old waste as a powder or filler in construction materials such as cement, concrete, aggregate and asphalt.
Keeping wood, glass and plastic for new construction projects to make windows, shelves, plumbing pipes and more.
Save leftover paints, sealants and varnishes for new projects.
What construction materials cannot be recycled?
Before placing all your waste in a skip bin, you need to ensure you know what cannot be recycled. You should avoid recycling the following materials:
Asbestos
Treated timber
E-waste
Liquid waste (paints, oils, chemicals and thinners)
Hazardous waste
Broken glass
Old tools
You can rely on the experts at Just Skips
Now that you know the answer to, 'how do I dispose of my construction waste?', there's no better time for skip bin hire in Adelaide. Just Skips are here to help with all your rubbish removal needs. If you have any questions about building waste, do not hesitate to contact us online. You can also call us on (08) 8255 6677.
If you have any other waste such as green waste or general waste, you can learn more about the waste types we dispose of.
People also read: