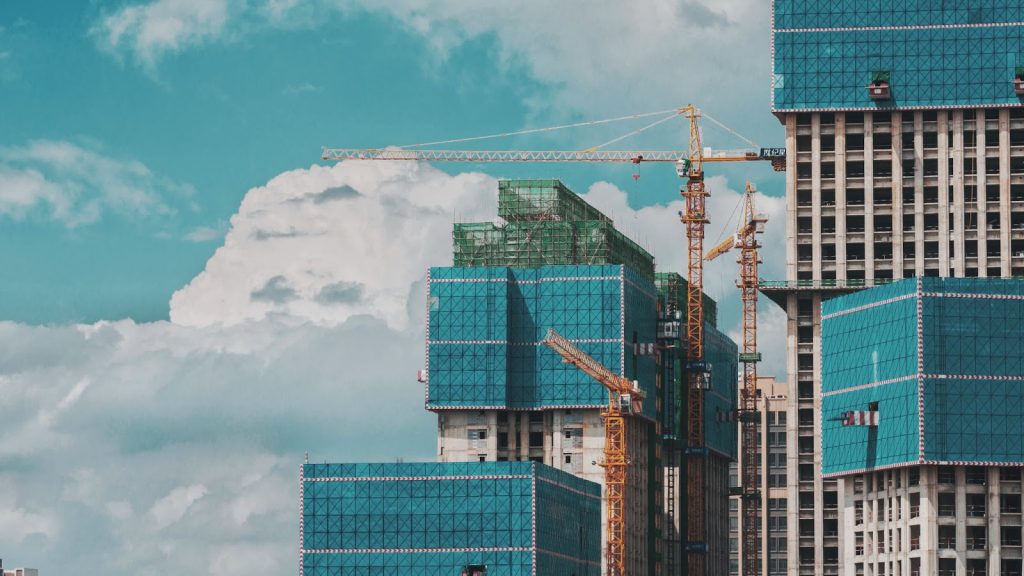 How To Reduce Construction Waste
When you're working on a construction site, waste can build up – fast – getting in everyone's way, upsetting the neighbours and turning the site into an eyesore. That's why it's incredibly important that you take the time to plan your construction waste removal properly and try to reuse and recycle as much waste as possible. Not sure where to start? We've rounded up our top tips on how to reduce construction waste to help you.
Overview:
Why do we need to reduce construction waste?
Each year, construction and demolition produces about 44% of Australia's total waste (27 million tonnes). This waste can include:
Timber
Plasterboard
Metal
Glass
Soil and sand
Concrete and bricks
So why learn how to reduce construction waste? Because by reducing the amount of waste we produce in the construction industry, we can:
Minimise air and water pollution (as a result of processing and extracting the raw materials)
Reduce the waste that goes to landfill
Minimise the amount of raw materials used
Reduce the costs of building and construction (as buying new materials and disposing of old ones can quickly add up)
Now we know why it's important, let's get into how to reduce construction waste…
How to reduce construction waste: 5 tips
1. Only order what you need
The easiest way to reduce the amount of waste you produce, is to be careful of the building materials that you order in the first place. So make sure the amounts you're ordering are enough to cover the build, plus a little extra to cover any damage or off cuts. It's also important that you're conducting regular inventory checks to prevent any overordering.
2. Forward thinking and proactive investigations
Waste on a construction site often comes about as a result of latent conditions being discovered or issues surfacing with the planned materials or design. Early investigations and collaboration with sub-contractors and designers are critical to proactive problem solving and avoidance of errors, both of which will help to reduce wasted materials.
3. Store your materials correctly
If you're not storing your building materials properly, they can get easily damaged or even stolen – which means you'll have to order more and throw the rest out. To prevent this, create a system for how you're going to store everything. This might involve locking them away in a shipping container or covering them with sheets to protect them from the elements. You should also try to minimise the time between delivery and installation to reduce the risk of damage or theft.
4. Plan your on site waste management
When learning how to reduce construction waste, this is probably the most important tip! Creating a waste management plan will enable you to recycle as you go and keep your construction site neat and tidy.
Before you start building, note down all the different types of waste that you'll be producing (i.e. sand and soil, brick and concrete, glass). Then, designate an area on the site where your waste will be deposited. Next, hire waste specific skip bins and label them clearly to prevent any confusion. For example:
Depending on your project, you may also want to consider either short term skip hire or long term skip bin hire.
5. Reuse & recycle leftover materials
As we mentioned earlier, a lot of construction and demolition waste can be reused or recycled. So before you send it to landfill, learn what materials are recyclable or reusable. You can also check out a recycling place near you for more information.
What building materials can be recycled?
Plastics, such as:

Rubbish bins, buckets and traffic cones
Bubble and shrink wrap
Polystyrene containers, insulation, PVC pipes, fittings and vinyl flooring

Rocks, soil and sand (just ensure the soil and dirt is free of contaminants and is 'clean').
Glass
Timber (hardwood timber can be reused and lower-quality timber can be reprocessed into something else)
Metal, such as:

Scrap metal
Steel, aluminium and copper piping/wire
Alternatively, when you hire skip bins from Just Skips, we'll handle the sorting and recycling for you. We're committed to sustainable, construction waste management, so all the waste from our skip bins is taken to a licensed waste sorting facility where useful materials are recovered for reuse. Learn more: environmental skip hire
Just Skips is here to help
And there you have it, our top 5 tips on how to reduce construction waste!
If you have any questions about how to reduce construction waste or how to hire a skip bin for your next build, get in touch with our team today. Just Skips is the skip bin hire service Adelaide residents and business owners trust.
People also read: