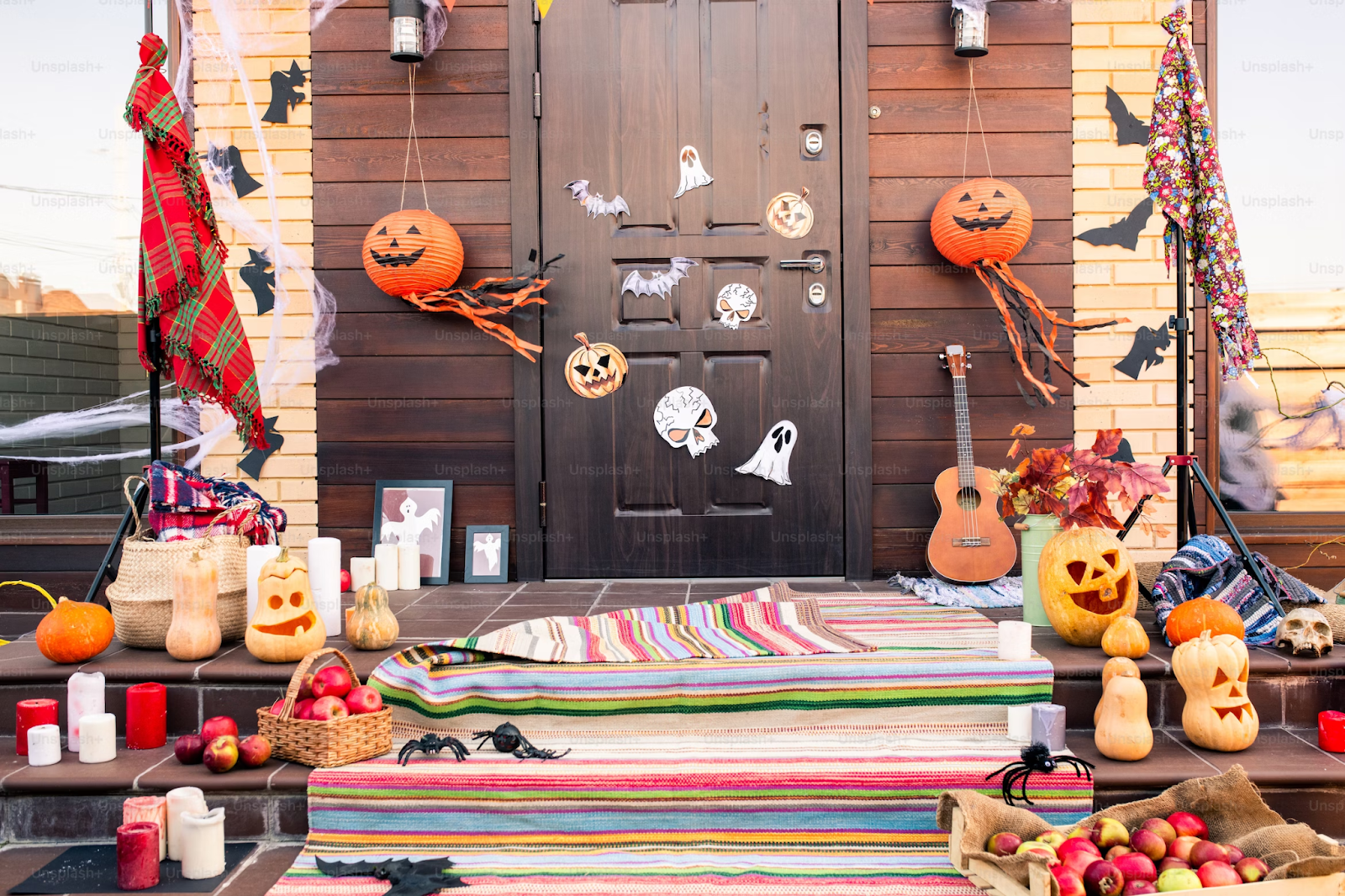 Halloween Waste Statistics That Will Keep You Up At Night
Halloween has become increasingly popular in South Australia over the years, with kids dressing up, houses being decorated and lots of goodies to give out. But the spookiest thing about Halloween is the waste production, which is now a bigger problem than ever. Let us run you through some of the scariest Halloween waste statistics and how you can tackle this with proper waste management and a good understanding of different waste types.
Overview
Halloween waste statistics
25% of Australians take part in Halloween
What can I do during fire season in Adelaide?
Approximately one in four Australians plans to participate in Halloween festivities this year. The Australian Retailers Association has noted an increase in Halloween spending, with Australians planning to invest about $430 million in the celebration, marking an upward trend.
Less Than 1% of Halloween Costumes and Materials Are Recycled
According to research, less than 1% of Halloween costumes and the materials used to manufacture them are recycled. This statistic is truly terrifying and highlights the need for more sustainable costume choices.
Australians spend $430 million on Halloween candy
Halloween generates a significant amount of general waste, primarily from candy wrappers that are not recyclable due to their mixed materials, such as aluminium. In 2022, Australian consumers spent an estimated $430 million on Halloween confectionery, highlighting the extent of the plastic waste problem.
A 14% increase on purchased Halloween decorations puts wildlife at risk
While decorating your house is part of the Halloween fun, it's crucial to be mindful of the environmental impact. Wildlife experts have warned about the dangers of fake cobwebs, which can entangle animals, especially birds. With a 14% increase in the number of Australians spending money on Halloween decorations, it's vital to consider the potential risks to wildlife.
2000 tonnes of Halloween waste ends up in landfill
An abundance of non-recyclable waste is the biggest thing that comes from Halloween and that all eventually finds its way to landfills. 2000 tonnes of Halloween waste, which is the equivalent to 83 million plastic bottles, ends up in landfill. The aftermath of Halloween festivities sees a substantial increase in disposable items, including costumes, lolly wrappers, and decorations, that contribute to the growing burden on landfills.
Manage your Halloween waste with Just Skips
While Halloween is a time for tricks and treats, it's crucial to recognise the frightening environmental impact it can have. Just Skips is your partner in creating a more eco-friendly Halloween celebration. Manage your waste properly with a skip bin. From mini skip bins to larger skips, we've got the perfect skip bin size for you. Book online or contact us to learn how we can assist you in managing your waste responsibly.
Halloween Waste: FAQs
What are the environmental impacts of Halloween?
The environmental impacts of Halloween include excessive waste, non-recyclable candy wrappers, and the risk of wildlife entanglement due to decorations. These factors strain the environment, increasing pollution and harming local ecosystems.
How can I make Halloween decorations more environmentally friendly?
To make Halloween more environmentally friendly, opt for natural and reusable decorations like pumpkins, biodegradable decor and wooden items. If you want fake cobwebs, choose biodegradable options that won't harm wildlife. After the holiday, store your decorations for future use.
What can I do to reduce Halloween costume waste?
To reduce costume waste, consider creating DIY costumes from existing clothing or accessories, repurpose old costumes, or buy second-hand costumes. These options are more sustainable than purchasing brand-new costumes that often end up as waste.
What should I do with Halloween candy wrappers?
To address Halloween candy wrapper waste, explore recycling programs in your area that accept mixed-material packaging. If no recycling options are available, consider reducing candy consumption or choosing treats with minimal packaging to reduce waste.