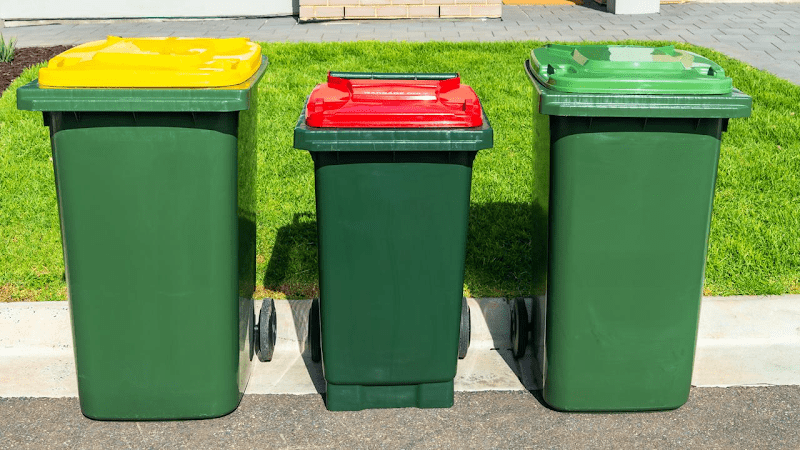 What Can Go in the Green Bin in Adelaide?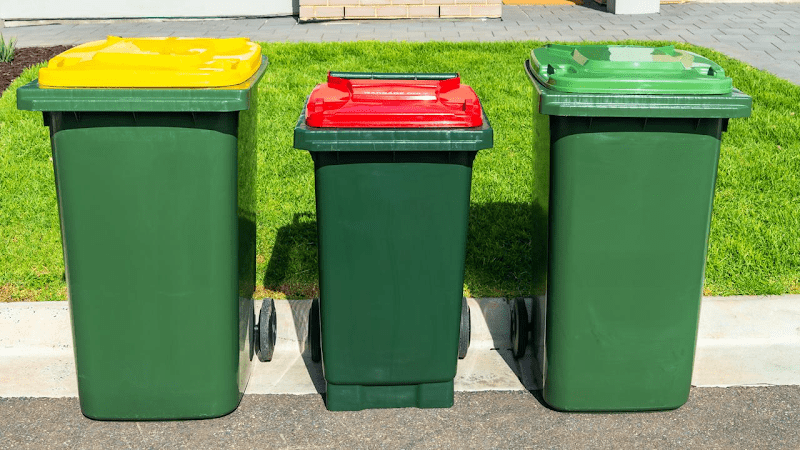 Not sure what can go in the green bin in Adelaide? We're here to help! As experts in green and garden waste removal, we know everything there is to know about green waste. To make sorting your waste easier, we've put together this quick guide on what can and can't go in your green bin.
Overview:
Why is it important to know?
Sometimes, knowing what can go in the green bin in Adelaide can be confusing, but it's incredibly important that you get it right! Why? Because around 40% of general waste is food, which could be composted and returned to provide nutrients to the soil. But when food waste is sent to landfill, it rots and releases methane, a harmful greenhouse gas. When it's properly disposed of, it can be taken to a commercial composting facility where it can be processed and made into beneficial compost.
So, what can go in the green bin (Adelaide)?
Usually for the green bin, the phrase is "if it grows, it goes" – which means most organic material. However, there are some exceptions, like paper towels and tissues, or compostable cups/cutlery. So to make it clearer, we've listed out the items that can go in the green organics bin in Adelaide:
Coffee grounds and plastic-free tea bags
Cooked leftovers and takeaway leftovers
Seafood and shells
Food scraps, such as:
Egg shells
Citrus
Meat
Vegetables
Dairy, including cheese and yoghurt
Compostable cups, plates and cutlery
Pasta, rice and grains
Cake, bread and biscuits
Shredded paper
Cut flowers
Newspaper
Tissues and paper towels
Lawn clippings, garden pruning, twigs, leaves and weeds
Small branches (max 15cm diameter x 60cm)
Sawdust
What can you not put in a green bin?
Plastic (including soft plastics or food packaging) or glass
Gardening tools, hoses or empty plant pots and trays
Painted or treated timber
Painted or plastic-coated paper
Soil, rocks or stones
Recyclables
Bricks or building materials
Learn more: How to dispose of brick and concrete
Got too much green waste on your hands?
Sometimes, there's simply too much waste for your green bin. Maybe you've just dug up all your plants or you're cutting down that tree in the corner. Instead of waiting for the fortnightly green bin waste collection, get rid of all your waste in one go by hiring a green waste skip bin from Just Skips.
Green waste FAQs
Can I put shredded paper in the green bin?
Absolutely! Shredded paper absorbs moisture and smells in your green bin, and is a great source of carbon (which is good for composting).
Can dog poo go in a green bin?
Animal waste can be put in the green bin if it's disposed of loosely, wrapped in newspaper or put in a compostable bag.
Can you put tea bags in the green bin?
Yes, tea bags can go in the green bin. Tea leaves are full of nutrients and tannins that help plants grow, and loose leaf tea is especially great for composting. However, some tea bags have plastic in them, which cannot go in the green bin. If the tea bag has a glossy sheen and a 'slippery' feel, it has plastic in it. You should also remove any staples or labels from your tea bags before they go in the green bin.
Can I put cat litter in the green bin?
You can, but it must either be made from 100% paper or sawdust, or be certified as compostable. If the kitty litter is made from crystals, stone or clay, it cannot go in the green waste bin.
How much does it cost to dump green waste Adelaide?
If you choose to dispose of your green waste by using Just Skips, the skip bin prices start at $250 for the 4m3 bin for 7 days. The prices increase with each skip bin size.
Alternatively, you can dump up to four loads of green waste per year at no cost at the City of Adelaide's green waste recycling and mulch centre. You just need to show your current rates notice and identification. For any additional trailer loads, there will be fees.
Learn more: how much are skip bins to hire?
How do you dispose of soil in Adelaide?
The easiest way to dispose of soil is to hire a skip bin for soil removal, dirt or sand. This will ensure your soil is disposed of properly and cost-effectively.
And there you have it. Now you know what can go in the green bin (Adelaide), go and sort out your waste! And if you have any questions, please don't hesitate to reach out to our friendly team.
People also liked: