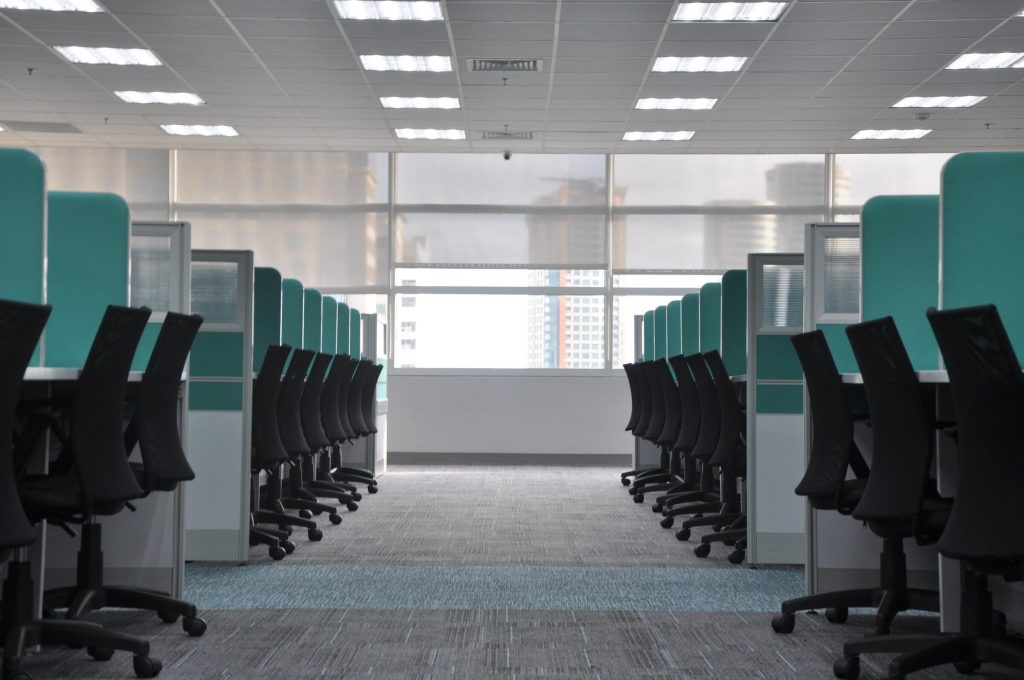 How To Dispose Of Office Furniture
Rubbish removal can feel like an impossible task, especially when it comes to disposing of bulky items like office furniture. Not to worry, we compiled our top tips & tricks when it comes to learning how to dispose of office furniture and how to stay on top of your general waste removal plan. Read on, so you can say goodbye to that clutter once and for all!
Overview:
How to dispose of office furniture: 5 tips
Sell your unwanted office furniture
Selling your office furniture can be a great way to make some extra cash while also helping others (as long as it's in good condition). You can sell your furniture through online marketplaces like Facebook Marketplace and Gumtree, as well as put posters up in your local area.
What is the safest way to sell used furniture?
When it comes to selling second-hand furniture, safety is a top priority. Some things to consider to ensure you are selling safely include:
Researching the buyer: Check their profile and reviews to ensure they are a legitimate buyer.
Using a secure payment method: It's important to use a secure payment method such as PayPal or a direct bank transfer to avoid potential scams.
Meet in a public place: A public parking lot is a good option. This way you can avoid providing them with personal information about where you live and work.
Bring a friend: By bringing someone along, they can help you move the furniture and also help ensure your safety.
Be honest about the condition of the furniture: It's important to be honest about the state and condition of the furniture to avoid any complications with the buyer.
2. Donate office furniture
Another option of how to dispose of office furniture from your premises is donating. Donating office furniture is a great option if your furniture is in good condition and is no longer needed. There are many charities and non-profit organisations that would be honoured to take it off your hands!
Donating your old office furniture is also a great way to give back to your community and help those in need. Plus, it helps to reduce the amount that will end up in a landfill.
Is it okay to throw away office furniture instead of donating?
While it is preferred to donate office furniture that is still in good condition, there are many cases where throwing it away may be the only option. For example, if the furniture is old, worn, and beyond repair, it is no longer suitable for selling and donating.
3. Visit your local recycling centre
If you're looking for another environmentally-friendly way to dispose of your unwanted office furniture, visiting your local recycling centre is a great option! Many recycling centres have facilities for accepting and processing different types of waste, including office furniture. By visiting your local recycling centre, you can ensure your furniture will be handled and disposed of responsibly and sustainably.
4. Go to your local landfill
Another solution to removing your office furniture is using your local landfill. Landfills are designed to help manage waste, however, they should be considered as a last resort due to the negative impact it has on the environment. If you decide to dispose of your office furniture at a landfill, it's important to do your research to ensure you are following local regulations.
How much office furniture ends up in a landfill?
In Australia, more than 20 million tonnes of furniture end up in landfill each year and the amount of office furniture waste is rapidly growing. Just Skips provides a responsible waste solution that can help minimise this problem. By being sensible with your unwanted waste, you can help to reduce the negative impacts of landfill on the environment and instead focus on a more sustainable future for your community!
5. Hire a skip bin
Finally, a convenient option of how to dispose of office furniture that is broken, old, and unusable, skip bin hire is the ideal solution! By choosing a skip company such as Just Skips, you can have a general waste bin delivered right to your doorstep and arrange for pick up at a time that suits you best. You have the flexibility to choose from a range of skip bin sizes, including 4m³, 6m³, and 9m³. For your convenience, you can also choose from short or long term skip hire, depending on your needs.
You can rely on the experts at Just Skips
And there you have it, our top 5 tips on how to dispose of office furniture. At Just Skips, we offer general waste skip bins for all your furniture removal needs so you don't have to stress! We also have skip bins for other waste types, including green waste, bricks and concrete, dirt, sand and soil, and more!
If you have any questions or enquiries about this blog or general waste removal, do not hesitate to contact our friendly team at Just Skips. Give us a call at (08) 8255 6677 or contact us online today.
People also read: