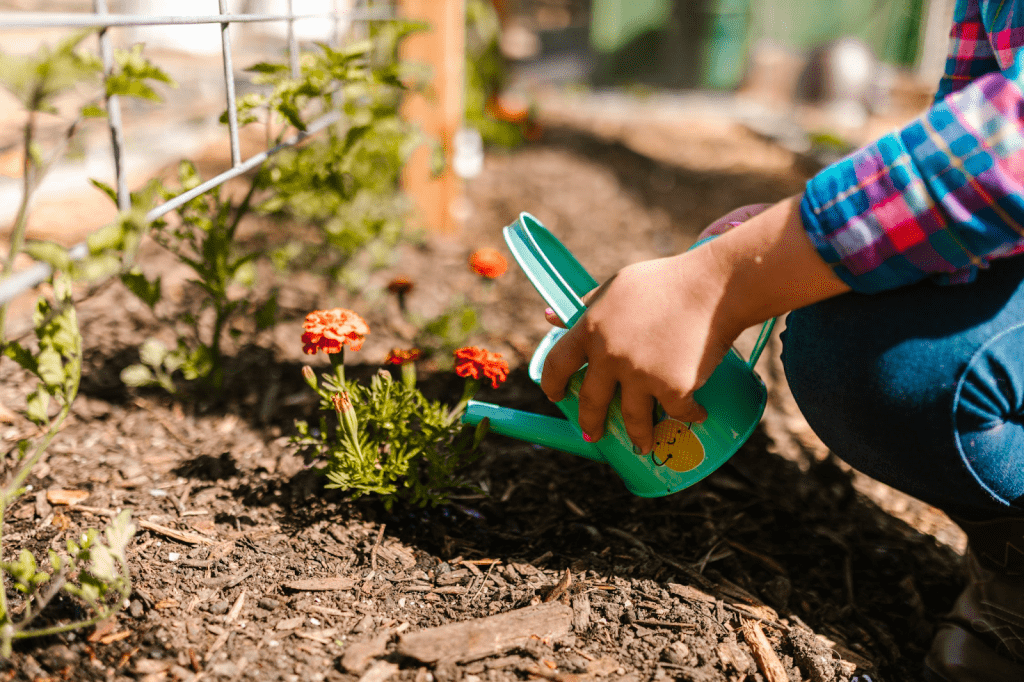 How To Dispose Of Plant Waste
If you're a lover of gardening or simply want to clear out your backyard, you may be wondering what the most effective ways  to get rid of your green waste are. Many people dump their plant waste in landfill, but this can have detrimental effects as compact waste is slower to break down and creates toxic greenhouse gases. Instead, read on to learn how to dispose of plant waste in the most convenient and environmentally-friendly ways.
Overview:
What is plant waste?
Plant waste is a type of organic waste that can be used as composting material. This includes:
Trees
Grass
Shrubs
Weeds
Leaves
Plants
Branches
Stumps
How to dispose of plant waste: 6 tips
1. Composting
Composting is one of the most beneficial and environmentally-friendly waste management methods for plant waste. Through composting, your garden waste (and your food waste) will convert into healthy soil, which can be used to grow other plants.
All you will need is a box or a compost bin to discard all your plant and food waste. This will break down to become potting soil within a few months.
2. Repurpose it
If you have a small amount of plant waste, instead of throwing it out you can always get creative and repurpose it for some arts and craft projects. Try creating  autumn decorations using leaves, printmaking with old leaves or creating dried flower artworks.
3. Convert it to mulch
Another great idea is to convert your old plant trimmings, leaves and grass clippings into mulch. You can always use the mulch setting on your mower to convert it to uniform shavings to be used straight away. Just make sure you leave the mulch to sit in the sun for a few weeks to kill any unwanted plant seeds.
4. Hire a skip bin
Hiring a green waste skip bin is one of the most convenient ways to dispose of large amounts of plant waste. All you need to do is order a skip bin online, load it up with green waste and it'll be collected on your nominated day. Garden waste removal services will take your green waste to the appropriate recycling facilities where it can be reused as healthy soil.
Please keep in mind that certain types of waste cannot be put into green waste skip bins. These include:
General waste
Soil
Food waste
Bricks
Concrete and ceramic tiles
Tyres
LPG cylinders
Batteries
Liquid waste
Asbestos
5. Use a green waste bin
If you only have a small pile of green waste, the best option is to put it into the green waste bin. Organic materials such as lawn clippings, plant materials, leaves, branches, shredded paper and even food scraps can go into your green bin. Once the Adelaide council collects your bin, your waste will be taken to a composting facility to be used as soil for Australian farms, vineyards and orchards.
6. Go to your local recycling site
If you're not interested in composting, a great option is to drop your plant waste off at your local recycling site. There are multiple resource recovery centres around Adelaide that will happily take your waste for a small fee and use it to promote future plant growth. You can also dispose of your other waste here such as electronic waste, general waste and sometimes hazardous waste.
Dispose of your green waste with Just Skips
Now you know how to dispose of plant waste and what all your options are! . To protect our precious resources and to promote plant growth for future projects, there's no better time to hire a skip bin in Adelaide. The friendly team at Just Skips are here to help with all of your green waste requirements.
We also offer skip bins for other waste types such as brick and concrete, sand, dirt, soil and more. If you have any questions about green waste disposal in Adelaide, do not hesitate to contact us online. You can also call us on (08) 8255 6677.
How to dispose plant waste: FAQS
How can we dispose of waste without damaging the environment?
The best methods of disposing your waste include composting and recycling. When recycling products, please ensure they are washed and clear of any soft plastics before placing them in the bin. As for composting, you can only place organic matter like plant materials and food waste into a compost bin. Both these methods allow the waste to be reused for future projects, instead of polluting the environment with harmful chemicals.
Is it free to dump green waste?
It depends on the particular facility you are disposing of your green waste. However, the city of Adelaide council allows people to dispose of up to four loads of green waste for free, per year. After this you will need to pay a small fee.
For more information: City of Adelaide green waste and mulch centre
People also read: