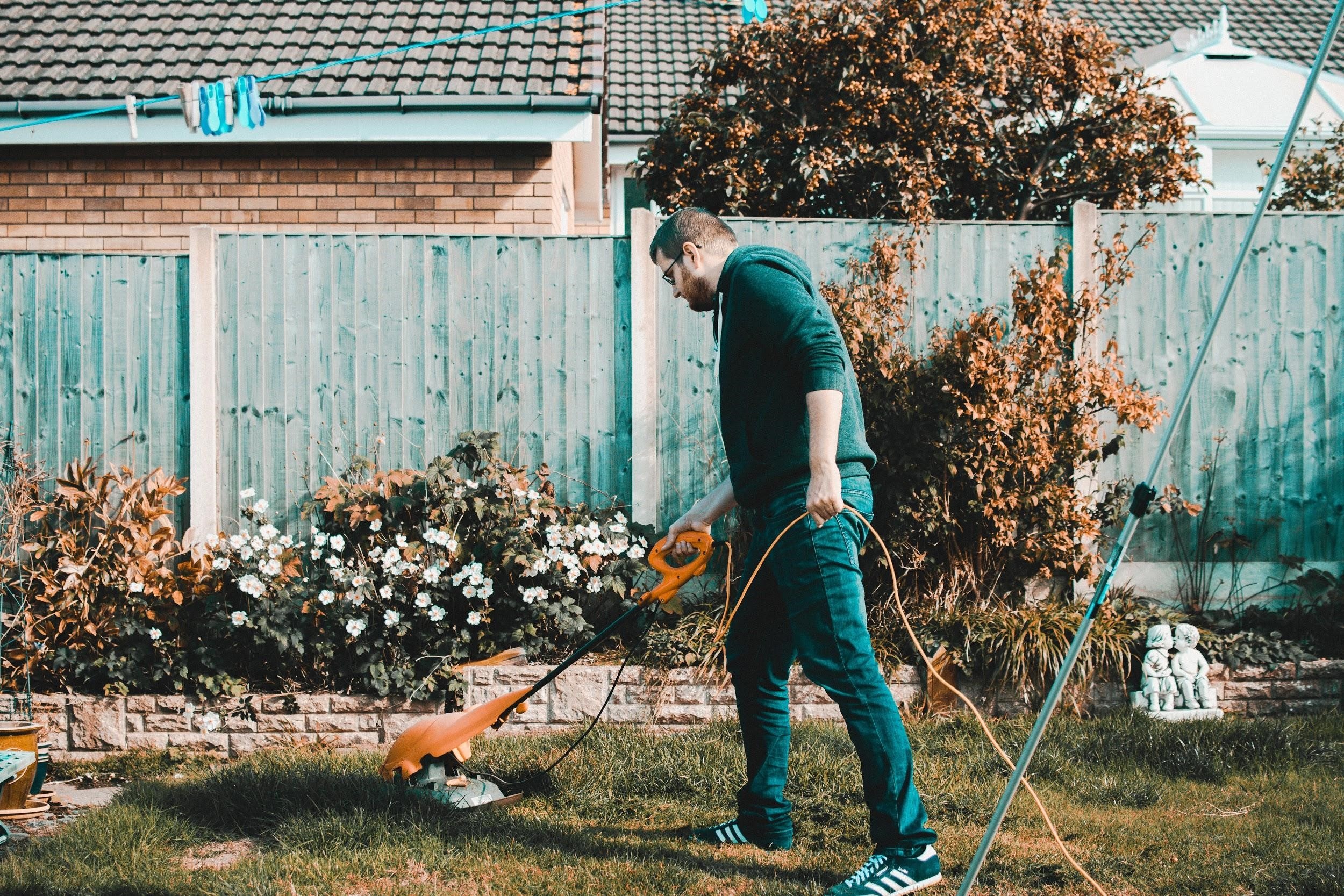 10 Productive Things To Do At Home
With everyone currently self-isolating, you've probably got a lot more time on your hands than ever before. While the first few days spent at home are great – you get to sleep in, have lazy breakfasts and binge watch true crime TV shows on Netflix – you might be starting to feel a little antsy. Instead of scrolling through your phone for the hundredth time this morning, why not turn to some things to do at home that will make you feel productive and accomplished?
In a time where everything is constantly changing, sometimes it can feel good to just check a few things off your checklist. From learning to cook something new to garden waste removal and spring cleaning, we've rounded up the best productive things to do at home. So if you're bored at home, get stuck into our list!

10 things to do at home:
Make your spare time super-productive with these 10 things to do at home
1. Learn a new hobby or skill
What's a hobby or skill that you've always wanted to try? Is it learning how to knit or juggle? Perhaps it's how to paint, break dance or invent board games. Whatever it is, it's the perfect time to start. There are also heaps of how-to videos on YouTube you can follow.
2. Clear out your wardrobe & bathroom
If you've got clothes piling up or haven't done a big clean out for years, your wardrobe is begging to be organised. Start small by organising one set of drawers, and then move onto other sections of your wardrobe. If there are clothes that are in good condition, but that you don't want anymore, donate them to a second hand shop.

Next, take a look in your bathroom cupboards. Have you got unused face masks or a collection of half-used shampoos or after shave bottles? Take everything out and create three piles: keep, donate/sell, throw out. If you've got skin or hair care that you tried and didn't like, consider donating it to a friend or selling it (if it's within its use by date and is still relatively full). Otherwise, you can always throw it out, or empty it and repurpose the bottle to be eco-friendly.
3. Start a veggie garden
If you love being out in the sunshine, starting your own veggie garden can be one of the most fun and productive things to do at home. And it's actually a lot easier than you think!

First, you'll need to pick a place in your garden that receives at least 6 hours of sunlight each day – this will mean you can plant just about anything. Then, choose a pot or planter and fill it with good soil loaded with organic matter, or a premium potting mix, and lay out the fruit and veggies you want to grow so they're far enough apart. Make sure you research companion planting for each variety of plant to ensure there are no clashes – a quick internet search will do. Finally, sit back and relax as you watch your little garden start to thrive – but don't forget to give them water as well!
4. Learn how to cook something new
Always been too afraid to cook risotto? Wanted to try more vegetarian dishes but weren't too sure where to start? It's time to put your apron on, get cooking and be the masterchef of your own kitchen.

Cooking and baking can be super therapeutic. Make delicious cookies, mouth watering pastas or use up old bananas to make banana bread. There are plenty of recipes on the internet – for inspiration, try looking at budget friendly recipes or recipes from Jamie Oliver.
5. Go for a walk/exercise
Exercising is one of the best things you can do for both your mental and physical health. And with gyms and group classes cancelled at the moment, be sure to make time for a short, brisk walk (while still social distancing, of course) every day.

If you'd prefer to stay indoors, there are thousands of at home workout videos on the internet – just do a quick search, and you'll be able to find the perfect one for you.
6. Fix up the backyard
Fire up the lawn mower, get those pruning shears ready and put on your gardening gloves, it's time to put your green thumb to good use.
When it comes to cleaning up your backyard, big or small, there's plenty that can keep you occupied. You can plant some new trees or flowers, mow the lawn, create a little zen garden and trim back hedges.

If you find yourself with a lot of leftover green waste, we recommend hiring a green waste skip bin. You can toss out everything at once, rather than waiting for your usual green bin to be cleaned.
7. Read a book
You know all those books you've accumulated, the ones you'd promise yourself you'd get around to reading? Find a comfy spot and dive into one of them.

If you haven't got any books to read, you can easily order some online! Check out this list of the most popular books published in 2020.

8. Try some DIY projects
Whether you've got kids to entertain or you feel like being creative, it's time to start DIY'ing! There are plenty of DIY projects you can do with the stuff you already have at home. Here are a few ideas:
Candle holder

Fairy lights

Tie dyed t-shirt

Painted vase/pot plants

Build a fort in the living room with your kids

Giant DIY bean bag

A pop-up bar in your garage/backyard

A tool rack

A clock

Cubby house

Bedside table

Book case
9. Learn a new language
Since you have so much free time, why not try learning a new language! Learn how to count in German, how to say hello and goodbye in French or how to ask for directions in Italian. There are lots of apps you can use, but we recommend Duolingo, Babbel or Memrise. There are also YouTube videos and audiobooks!
10. Clear out the garage/spare room
Garage overflowing with stuff? Want to turn your spare room into something other than just storage space? Take advantage of all your free time and do a bit of belated spring cleaning. It's one of those things to do at home that can take up a whole day or weekend, but you'll feel so accomplished afterwards.
If you find yourself with a lot of things to throw out, you'll want to hire a skip. If it's more than what can fit in your regular rubbish bin, but not a massive pile, opt for a mini skip.
---
And there you have it, 10 productive things to do at home! Feeling inspired? We sure are.
If you want to feel productive and tick a few things off your to-do list, the team at Just Skips can help you. We've got skip bins of all sizes that you can hire to clean out your garage, backyard or house. Contact our friendly team today!