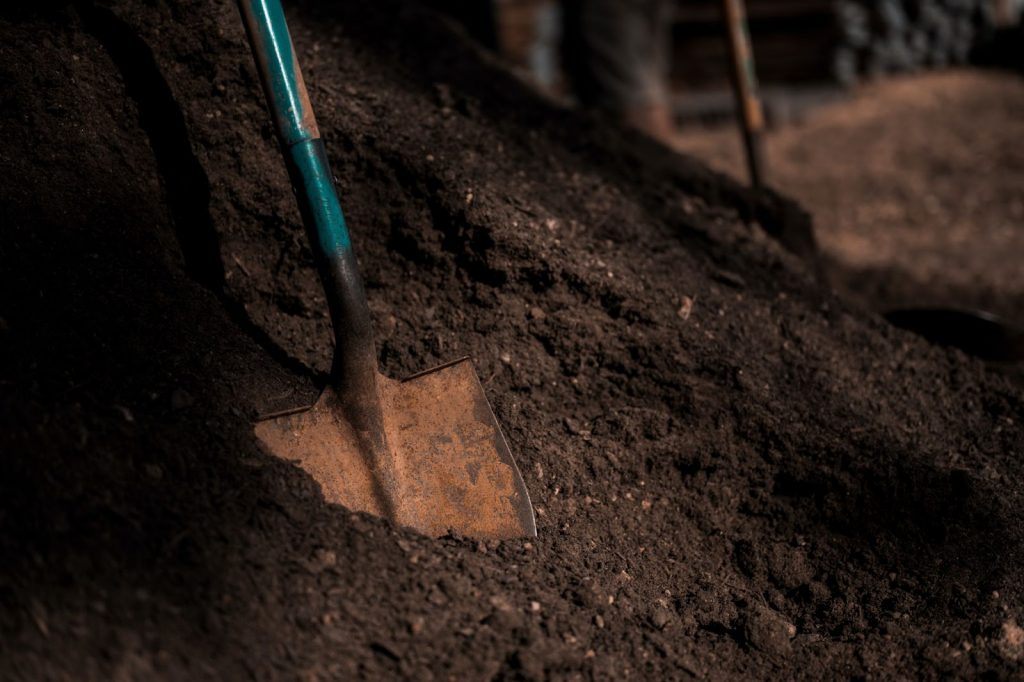 The Best Ways To Remove Soil From Your Backyard
Whether you're planning a new landscaping project or you recently built a house, you may have some excess soil that needs to be removed. But, removing soil can be a tricky process – it's messy, bulky, sometimes contaminated and can't just be put in a green waste skip bin. That's why we have listed down all the best tips when it comes to removing soil from your backyard. Read on to learn more.
Overview:
Removing soil from your backyard: 5 tips
If you have a lot of excess soil laying around your backyard, here are some of the most convenient and cost-effective ways to remove your soil.
1. Sell it online
Nowadays there are plenty of websites that allow you to list your unwanted items for a price. And because soil isn't the cheapest product on the market, you may get a lot of interested buyers. Some useful websites include Gumtree and Facebook Marketplace. This is a convenient option as the buyer will come and pick up the soil from you.
2. Hire a skip bin
Hiring a skip bin is one of the easiest options to get rid of leftover soil. Simply order a skip bin online and get it delivered straight to your front door! Depending on how much soil you have, you can choose from different skip bin sizes (4m³, 6m³ and 9m³) and short or long-term skip hire. This allows you to work at your own pace and dump the soil as you please. Then you just need to wait for your skip bin to be picked up on your nominated day!
Please keep in mind that small amounts of weeds and grass can result in contaminated soil, so ensure it is clean before placing it into a skip bin.
3. Dump it in landfill
You can always dump your soil at the landfill yourself. The majority of landfill sites will accept your unwanted soil for a small price. Another option is to take it to your local gardening centre, as they will sometimes take it for a fee. This is usually suited towards smaller projects, as larger projects often require multiple trips and a truck.
4. Give it away for free
Another great option is to give your soil away for free. If you know any neighbours, family members or friends who have some upcoming gardening projects, then they may be more than willing to take it off your hands. You can even list it online for free – the choice is yours!
5. Recycle for future use
Instead of getting rid of your garden soil, you may want to recycle it for another project. To store your soil you will need a storage bin that has a tight seal and that's kept away from the sunlight.
How do you recycle soil?
There are plenty of ways you can recycle your soil. Some popular garden projects include:
DIY stone planters
Raised garden beds
Deck flower boxes
Hanging baskets
DIY fire pit
However, please keep in mind that you may need to replenish the soil with fertiliser and compost if you're using it for planting.
Skip hire for soil removal at Just Skips
Now that you know how to remove soil from your backyard, there's no better time to hire a skip bin for dirt, sand and soil. The team at Just Skips are here to help with all your rubbish removal needs. If you have any questions about soil removal in Adelaide or garden waste removal, do not hesitate to contact us online. You can also call us on (08) 8255 6677. If you have any other waste such as green waste or general waste, you can learn more about the waste types we dispose of.
Removing soil from your backyard: FAQs
How do you remove hard soil?
The best way to break up hard soil is to use a tiller. Once your soil is smooth you can simply remove it with a shovel. For construction projects you can hire a bobcat. This will allow you to easily remove large patches of hard soil.
Can I put soil in my garden waste bin?
Soil should never be disposed of in the garden waste bin. You should also avoid putting any sand, stones, brick, rubble and household garbage in your green bin. Things that you can dispose of in the green bin include grass trimmings, plants, weeds and branches.
How much soil can I put in a skip bin?
It will all depend on the size of the skip bin you choose. With our 4m³ and 6m³ skip bins, you can fill your skip bin up to the brim with soil, dirt and sand. However, if you order the 9m³, you can only fill it ¾ to the top as they can become too heavy to lift.
People also read: