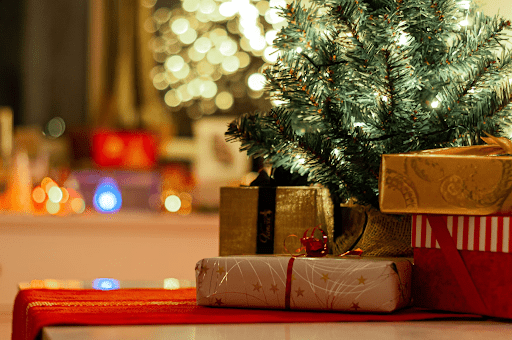 Christmas Waste Statistics in Australia
Over the years, Australians have become accustomed to overspending during Christmas time. After all, many of us have a long shopping list including things like food, presents, wrapping paper, decorations and more. Instead of recycling leftover Christmas goods, people often throw them away into their general waste bins, which can end up in landfill. In this blog, we share some insightful Christmas waste statistics and our top tips to reduce your waste these holidays. Read on.
Overview:
How much waste is produced by Christmas?
With the endless platters of delicious food and the desire to overspend during gift shopping, there's a growing culture to have the perfect Christmas by going all out with excessive amounts of goods. According to the Commonwealth Bank Consumer Spending Survey, Australians spend up to $11 billion on Christmas gifts each year. And unfortunately, approximately 50% of Christmas waste goes straight to landfill according to ABC News Australia, which is taking a toll on the environment.
Christmas waste statistics in Australia (by waste type)
Quick stats:
Australians spend up to $11 billion on Christmas gifts each year
Australians buy 5.5 gifts on average at a cost of $54.36 each
Australians produce up to 50% more waste during the Christmas season
Australians throw away more than $36 billion worth of food every year
Australians receive over 20 million unwanted gifts on Christmas day
Australians use over 150,000km of wrapping paper

Food
Christmas time is all about treating yourself with delicious foods and drinks, but this often leads to overindulgence and overspending. Australians throw away more than $36 billion worth of food every year, equating to 5 million tonnes thrown in landfill according to OZHarvest. Christmas food waste is a major issue as it contributes to both the global hunger crisis and climate change.
To reduce food waste, we recommend planning ahead and sticking to your grocery list. Think about who you're cooking for and whether you can use some of the ingredients you already have in your fridge, pantry and freezer. Make sure you have plenty of airtight containers so your leftover food will stay fresh for longer. You can even label your containers in order to see what needs to be eaten first. And, if you really need to throw away your food, make sure to compost it for future use.
Learn more: home composting: how to compost garden waste
Presents
We've all been given a Christmas present we don't want at least once during the holiday season. In fact, Australians receive over 20 million unwanted gifts on Christmas day according to The Huffington Post. Luckily, there are many sustainable ways to dispose of these gifts, such as donating them to op shops, selling them online or giving them away to a friend. But, it's best to avoid excessive shopping in the first place.
The best way to do this is by planning out all the gifts you want to buy beforehand and setting a budget so you don't overspend on the day. You could also consider purchasing things like donations, experiences, goods made out of recycled materials and making your own gifts.
Cards
Eventually all your Christmas cards will end up in the bin. Although Christmas cards add a nice touch, paper waste can easily be avoided with the use of E-cards. There are many E-card websites such as Jacquine Lawson, Blue Mountain, Paperless Post and 123 Greetings that will still make someone feel special.
If you would prefer to give a physical card, avoid buying anything with electrical components like music and lights, glitter and bows as these cannot be recycled. Make sure to look for cards with the recycling logo.
Wrapping paper
Wrapping paper accounts for a great deal of the waste during Christmas time. Australians use over 150,000km of wrapping paper per year according to MediaNet. Before buying any more gift wrapping, always check if you have some leftover from the previous year. And if you do need to buy more wrapping paper, make sure that you choose a recyclable option, or you could get creative and design your own from old paper.
Christmas trees and decorations
Christmas decorations like trees, tinsel, baubles and lights are often not recyclable and end up in the landfill when they are no longer usable. If you're buying decorations, opt for durable ones that will last for longer periods and even search for recyclable ones.
When it comes to buying a Christmas tree, the most sustainable option is to purchase a real one instead of an artificial tree. Plants are 100% biodegradable and can be reused after the Christmas period. Not only will this create a better aesthetic in your home, it will also reduce landfill, dumping and greenhouse gas emissions.
Festive clothing
Whether it's for work or Christmas day, many of us like to get into the festive spirit with some themed attire. But, sadly a lot of this ends up in the landfill. Instead of purchasing new Christmas clothes, you can purchase some online or from your local op shop. When you no longer need these anymore, simply take them back to the op shop or give them away to family and friends.
How does Christmas waste affect the environment?
The excessive waste produced during Christmas time is not only putting a strain on 86% of Australians' finances according to The Huffington Post, but it also has an adverse effect on the environment. The mixture of all this waste in the landfill releases greenhouse gases like methane, which causes climate change due to the trapped heat and also creates toxic air pollutants for all living beings. That's why reducing your impact during the Christmas season is important now more than ever.
How can we stop Christmas waste?
We have already covered the current Christmas waste statistics and the best ways to reduce your carbon footprint for the most popular waste types above. However, some easy ways to lower your impact include reusing Christmas decorations and food, buying environmentally friendly products and putting any leftovers into the recycling bin.
And in the case that you do have excess amounts of leftover waste, you can always hire a skip bin. Depending on how much waste you have, you can choose from three handy skip bin sizes, including 4m³, 6m³ and 9m³. If you have a large mix of leftover waste such as toys, boxes, clothes, electrical appliances and furniture, just pop these into a general waste skip bin or hire a specific skip bin for other waste types. Hiring a skip bin is also a great option for your pre-holiday clean up!
Turn to Just Skips this festive season
Now that you know how important an eco-friendly festive season is from these Christmas waste statistics, it's the perfect time to start making a few changes that will have a huge impact in the long run.
At Just Skips, we're committed to disposing of waste correctly. That's why we offer a variety of skip bins for different waste types, from green waste and dirt, sand and soil to brick and concrete waste, and more! If you have any questions about this blog or our skip bins, please don't hesitate to contact us today.
People also read: