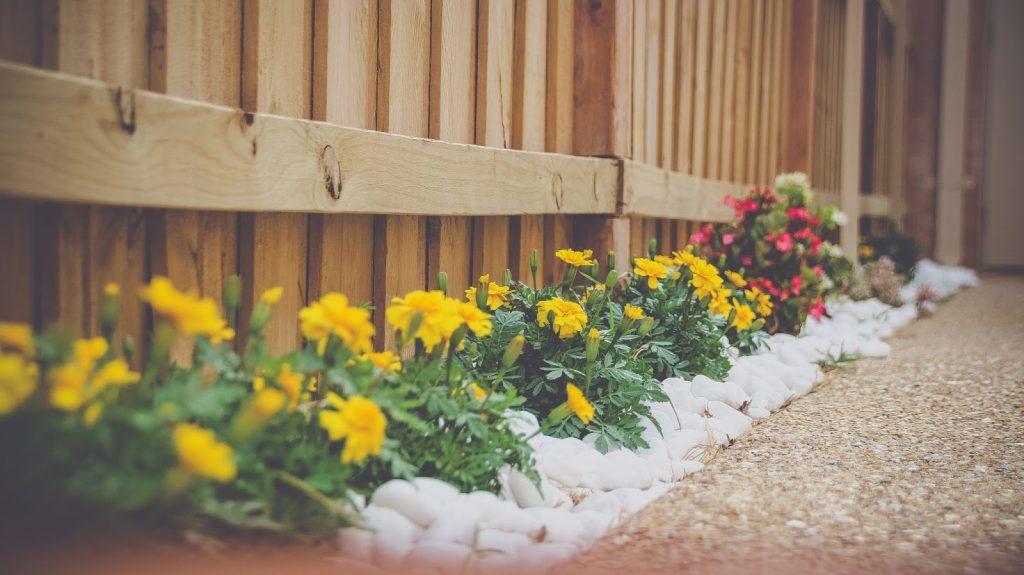 12 Small Backyard Landscaping Ideas
Small backyards are common in city and suburban areas. However, even the smallest of yards can look impressive if they're designed the right way and with an effective landscape waste removal plan. Whether you're looking to create a relaxing garden oasis or want a space to entertain, these tips and tricks will help you create your dream backyard! Read on to learn how you can transform your garden with our 12 small backyard landscaping ideas.
Overview:
15 small backyard landscaping ideas
Vertical garden boxes
If you have limited space, these vertical garden boxes are an excellent small backyard landscaping idea for those on a budget. You can easily build these yourself or purchase some from your local garden store. If you have any leftover wood, don't forget you can always dispose of it in a general waste skip bin.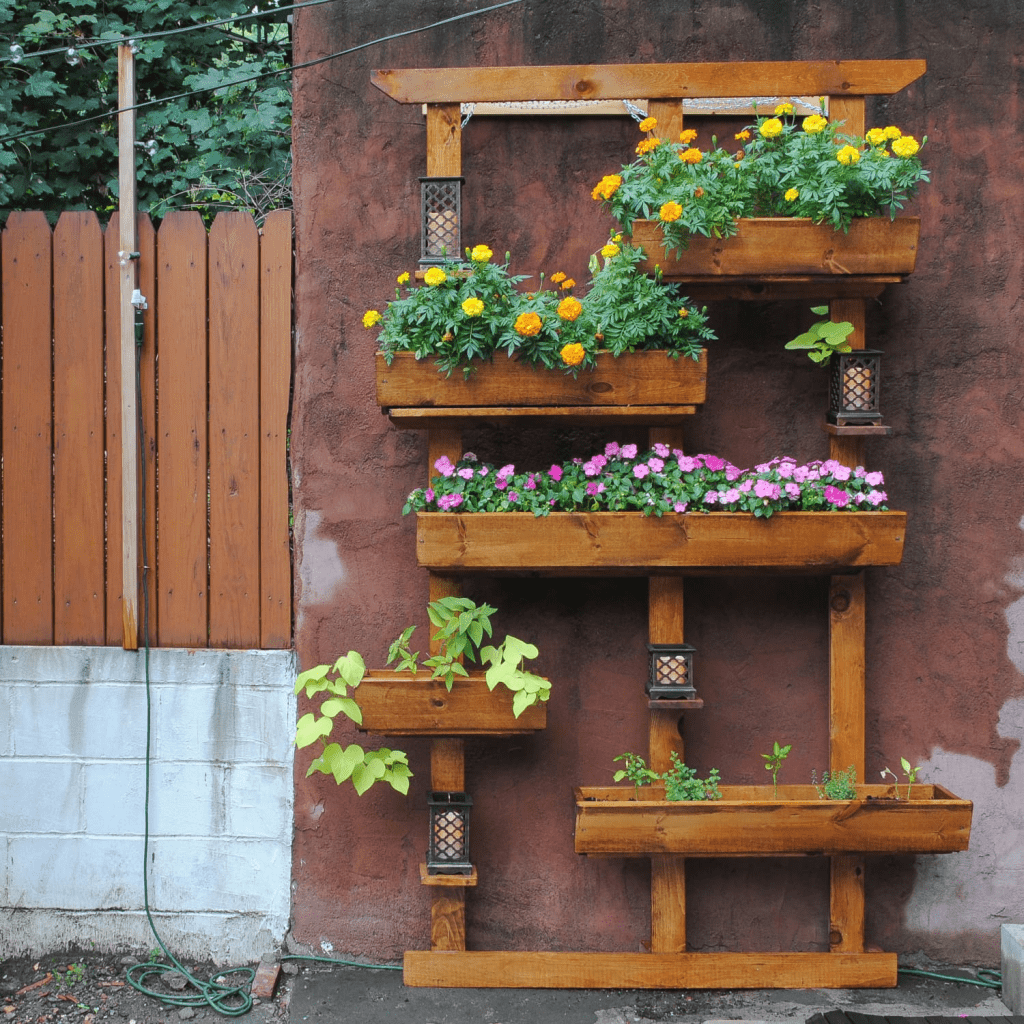 Pave an entertaining area
Paving an entertaining area is not only an easy project to do over the weekend, it's also very low maintenance. Tiles are very easy to clean and if laid properly, they shouldn't chip. Add a table and some chairs for a relaxing lounging area everyone can enjoy!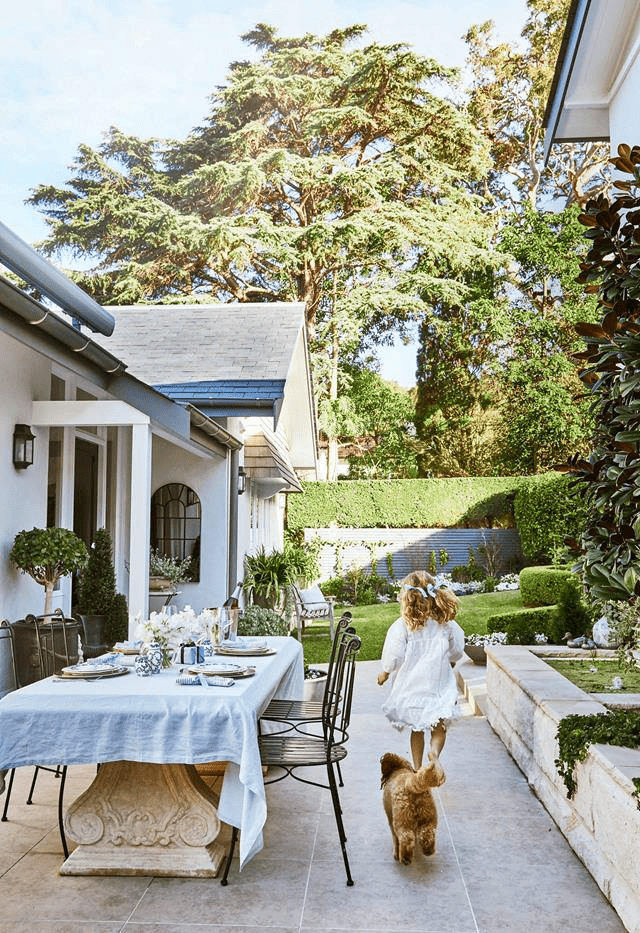 Potted outdoor plants
An easy and affordable landscape idea for a small backyard is to add some potted plants. Simply select your favourite pots and plants from your local garden store. To add some interest, try grouping similar plants and pot shades for contrast or group plants with similar colour palettes.
Create a gravel pathway
A great landscape design idea for small backyards is to build a gravel pathway. This will not only add beauty to your backyard, it will also create a functional walkway! If you're unsure how to dispose of your leftover gravel and stone, simply chuck them in a skip bin for garden waste removal.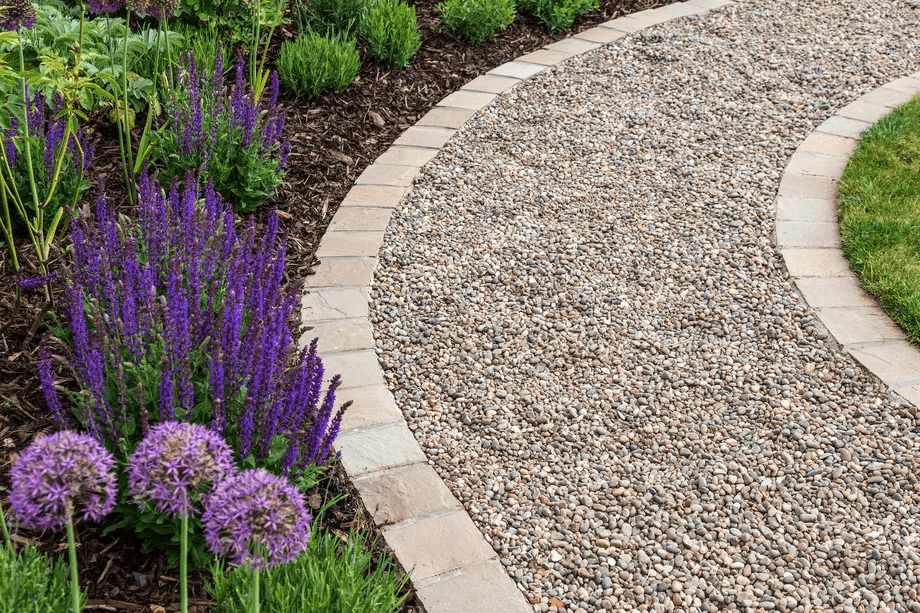 Create island flowerbeds
Make a statement in your backyard with these magnificent little island flower beds. When making these you want to think about the placement, shape, size and what to plant. For more inspiration, check out these island bed garden designs.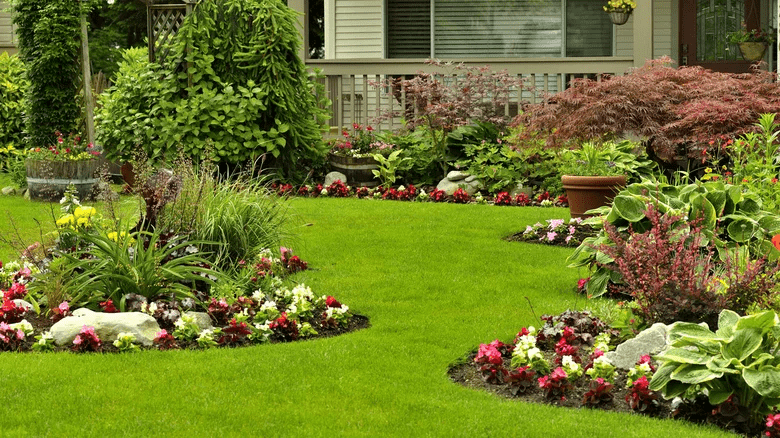 Add a water feature
Create a strong focal point in your garden with a striking and unique water feature. This simple and timeless design will look stunning in a variety of gardens. You can also draw attention by adding some surrounding potted plants.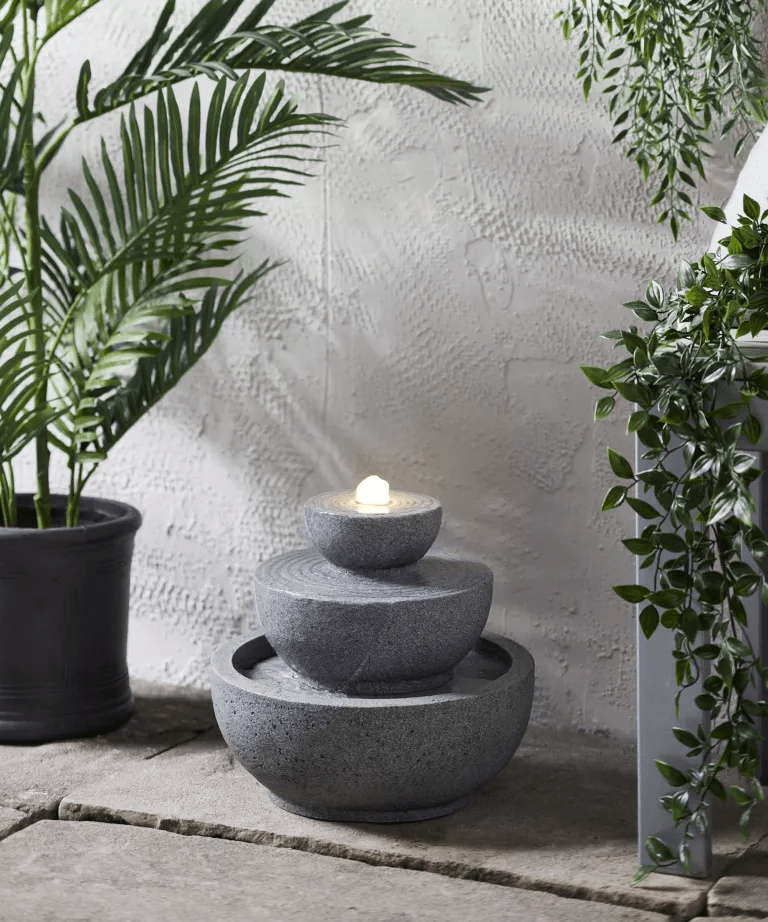 Use vertical plants
A great way to not use up too much space is by adding vertical plants. We recommend adding shrubs, small trees and plants that will thrive on trellises. Some good choices include dwarf plants like sweet flag, boston fern and the bonsai tree.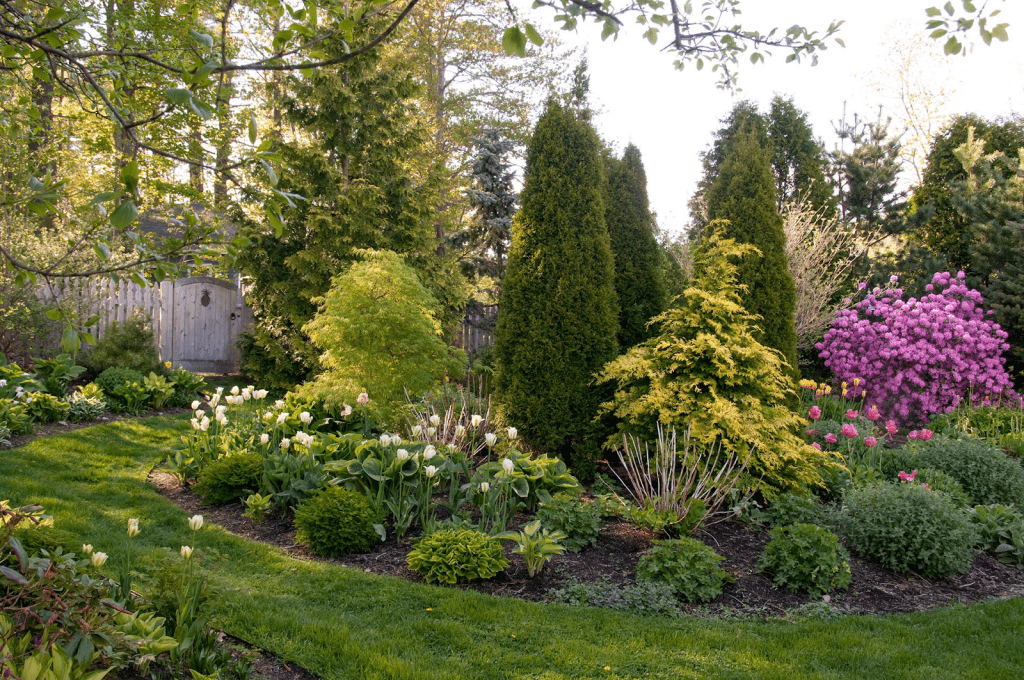 Add a small pond
A small pond is the perfect outdoor home improvement that will create a relaxing ambience. If you're up for a challenge you can either build a small pond or get one installed.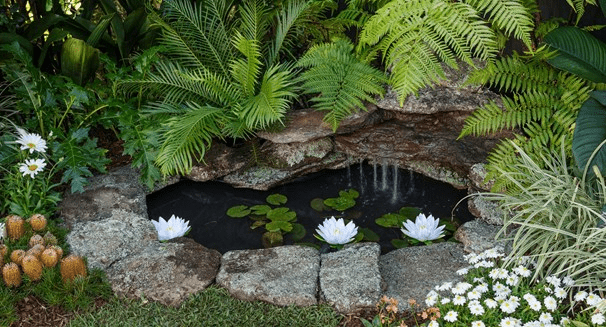 Build a multi-functional bench
One of the best small backyard landscaping ideas is to build a multi-functional seating area. If you have limited  space and want to create a stylish place to relax, you can easily build one or get one installed!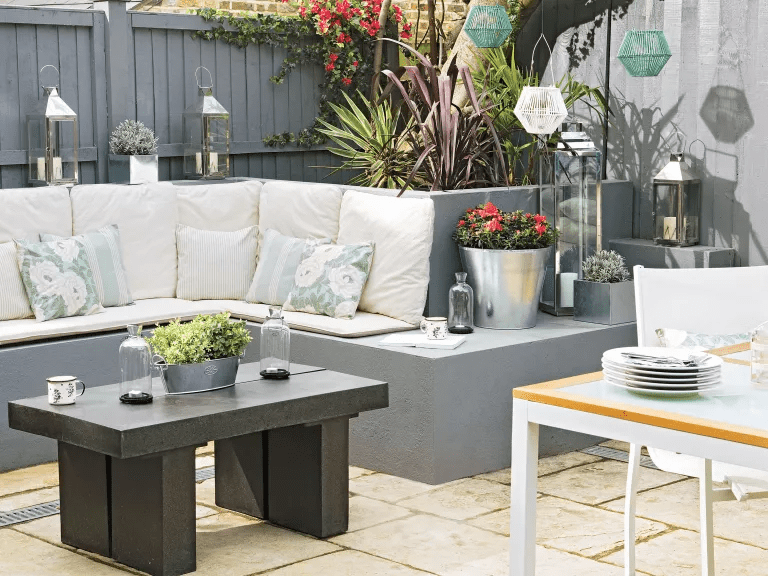 Hang string lights
Create a dreamy outdoor area with some fairy lights. This is the perfect landscaping idea for your entertainment area. You can easily buy these from your local garden or hardware store and add some lanterns for some extra pzazz.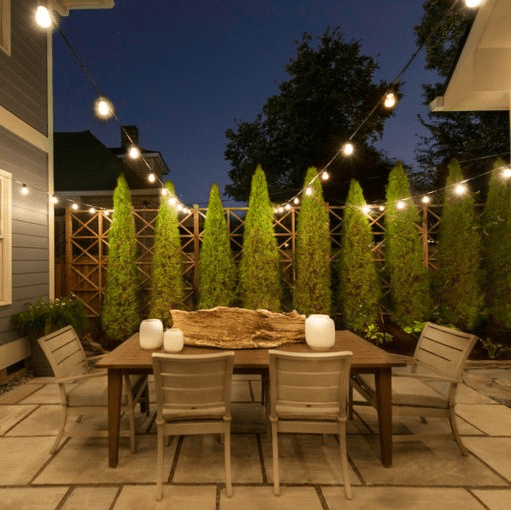 Build an outdoor firepit
If you're looking to get creative and add a feature everyone will love, try building an outdoor fire pit. These are perfect for wintertime and will make a great addition to your backyard. Don't forget, you can get rid of all your extra materials in a brick and concrete skip bin too.
Add a pergola
Small pergolas are not only functional, they also make a charming addition to any kind of garden. There are a range of different styles you can choose from either online or at your local hardware store.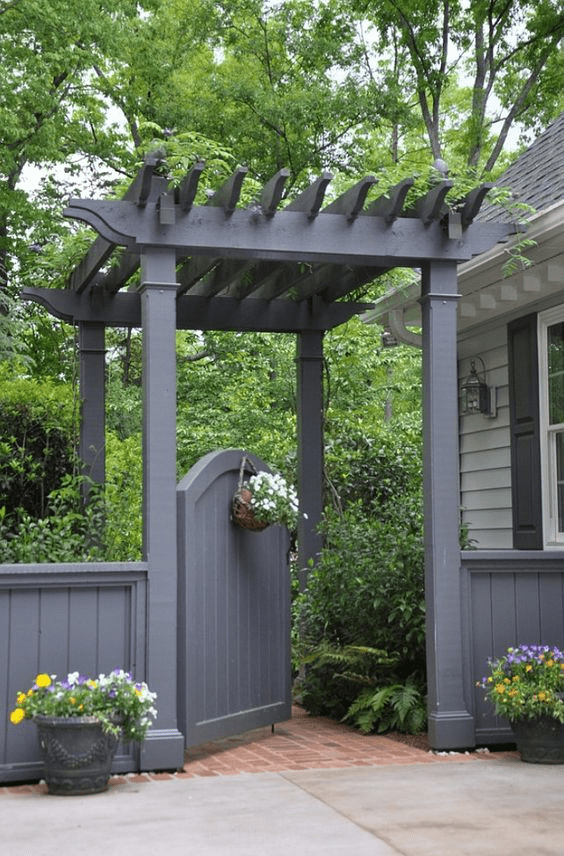 Hire a skip bin with Just Skips!
If you're feeling inspired by our list of 12 small backyard landscaping ideas in Australia, now is the perfect time to begin planning your next landscaping projects. And in case you don't know how to get rid of your leftover waste, the team at Just Skips are here to help. We offer easy skip skip bin hire in Adelaide at affordable prices. You can also choose from different skip bin sizes, including 4m³, 6m³ and 9m³. Book a skip bin online or get in touch with our friendly team if you have any questions.
Small backyard landscaping ideas : Other FAQs
How do I make my backyard cosy?
Besides adding a relaxing outdoor entertainment area and a fire pit, there are plenty of other ways you can make your small yard cosy. Here is some inspiration:
Add a hammock
A chair lounge
Outdoor pillows
Outdoor hot tub
Outdoor BBQ area
Candles
Is it worth spending money on landscaping?
Landscaping is a great way to add more value to your home. Real estate agents and gardeners say that landscape projects can add 6-10% percent value to your home. However, if you don't look after your garden, it can lower the value by 10-15%.
People also read: