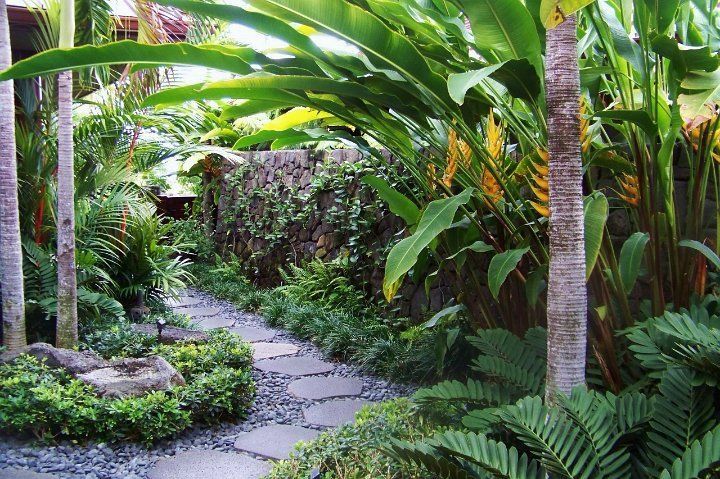 How To Add Height To A Garden
Does your garden feel too cramped? Or maybe you have too much open space, just waiting for new renovations. The perfect way to create more dimension in your garden is to add some height!
Outdoor spaces are typically small and flat. By adding height it will not only be visually appealing, but it will also improve your outdoor experience. From building your own obelisks to garden waste removal, and planting trees, we've compiled 6 ideas that will teach you how to add height to a garden.
Overview:
How to add height to a garden: 6 ideas
Planting trees
One of the most popular ways to add height to your garden is by planting trees. Even though the growing process can be lengthy, trees are an excellent way to add structure, depth and privacy to your garden.
You can even try planting hedges or shrubs to create an aesthetically pleasing barrier. If you're looking for trees to block out noise, we recommend arborvitae and cypress trees.
If you're also looking to replace old trees or remove plants, we recommend using a green waste removal bin or a skip bin for soil removal, for all types of garden waste.
Purchase hanging plant baskets
Purchasing hanging plant baskets is a simple and affordable way to add height to your outdoor space. These stylish pots are great for adding a pop of colour to your garden, whilst adding height.
There are plenty of ways you can hang your plant baskets. Whether that's from a tree, pergola or a wall hanger. These garden decorations add visual interest, without taking up precious floor space.
Some great plants for hanging baskets include petunias, begonias, pelargoniums and calibrachoas.
Use obelisks
Obelisks are the perfect structures to draw the eye and create a focal point. Try adding one to your garden bed, a large pot or an entrance way to your garden. The plants will naturally attach to increase visual interest.
You can buy or even make your own DIY obelisks out of wood or metal. Some great plants that will naturally attach to the structure include runner beans, clematis, sweet peas, climbing roses and morning glories.
Install trellises
Trellises are a unique feature that allow you to grow climbing plants, no matter the size of the plant in question. They can also double as a fence to add vertical dimension to a wall, or even help to disguise any unattractive spaces.
If you're unsure about what plants to use, we recommend trying passionfruit flowers, strawberries, petunias, campsis radicans, morning glory and jasmine.
Create a hanging pot feature
This is a great gardening project that adds a touch of interest, whilst also being completely customisable to your style. You could either use a stacking pallet, wall hanging planter or install pot holder rings to your wall.
There are a variety of climbing plants you can use to decorate your wall, it's really up to you! To create a pop of colour, you could use flowers or even build a hanging herb garden!
Install an archway
Archways bring structure and balance to your garden, and can even be used as an exciting entryway to your outdoor area. You can either have one archway or multiple depending on the size of your garden.
If you're an avid DIY'er, then you may even want to build your own garden archway. These are an affordable addition to your garden, and might even attract climbing plants.
If you have any leftover garden waste from your DIY projects, we are happy to take it off your hands. Our landscape waste removal bins are simple to hire, and even better – they're affordable!
Not sure where to dispose of your garden waste?
Now you know how to add height to a garden, it's important you also know what to do with any leftover waste. Luckily, Just Skips are here to help! If you're undertaking a new garden landscape project or renovating your indoor area, we have skip bin hire in Adelaide to help you with all your waste disposal needs. You can choose between three handy sizes, all with affordable skip bin prices. Order a skip bin online today.
FAQs about how to add height to a garden
What colour fence makes a garden look bigger?
If you have a small yard and want to create the illusion of a bigger garden, there are some colours we recommend (and surprisingly, they're not white). White may work for the interior of a house to create more space, but won't have the same effect in your garden.
So if you want to learn how to add height to a garden by painting your fence, then give these colours a go:
This is a great option to choose, as it blends in with your garden and creates the illusion that the garden exceeds further than it does.
Although this is a lighter tone, the depth from the blue will create the feeling of space and ultimately make your garden appear bigger than it is. This still allows the surrounding greenery to blend in, whilst also being stylish and contemporary.
Similar to light blue, cool grey is another great colour that is versatile and will suit any fence type. This colour will work with all garden decorations and still give you that sense of space, whilst providing a modern and luxurious feel.
How do you raise the height of a small garden?
Adding height to maximise a small garden is all about having a thorough plan so you can utilise the space well. We recommend giving the tips above a go, but if you're still looking for more ideas, we have listed some down below:
Add multiple vertical fixtures to save ground space
Design your patio with cushions and chairs
Add plant stands
Add outdoor furniture
Use raised garden beds
Use paint to add pops of colour
Utilise shelves and hooks
How do you build a vertical trellis?
Building a vertical trellis is an easy and affordable DIY project that anyone can do! Trellises are a popular option to create height, privacy and create a sense of style in your garden. Continue on reading to learn how to make a trellis out of wood!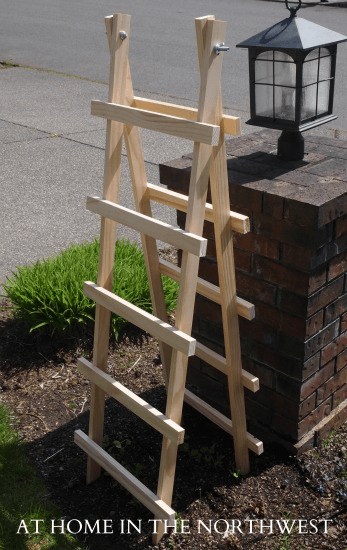 Materials
1×2" and 2×2" pieces of wood (any kind is suitable)
Bolts, nuts and washers
Nail gun or hammer
Drill
Instructions
Decide the length of your trellis and cut 4 of the pieces of wood according to your desired size
Cut 10 pieces of 1×2" wood approximately 18" long
Lay 5 of the smaller pieces evenly on each side (for reference, leave 8" space between each piece)
Once you've laid down your pieces, nail them down with a nail gun or hammer
Repeat on both sides of the trellis (you can lay the completed side of the trellis on top of the other side to ensure the space is the same)
Once you've nailed both the sides, line up the two pieces at the top and drill a hole through to place the nuts and bolts
Once you have assembled your trellis, you can paint it, varnish it or enjoy it as is!
People also liked:
Do It Yourself Landscaping Ideas: Front Yard