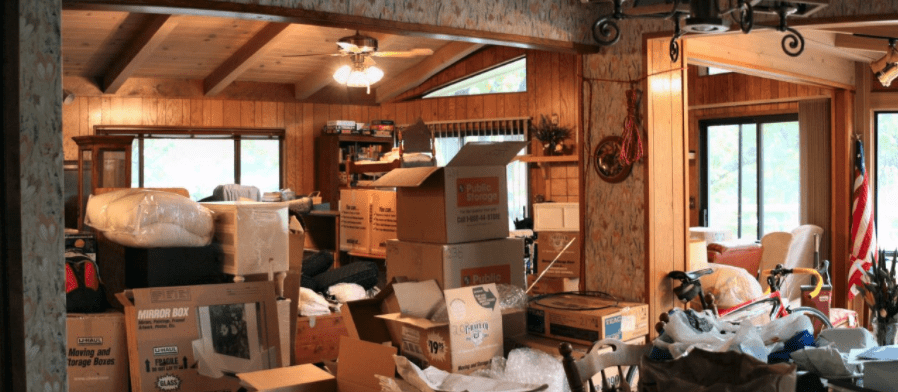 Household clean ups: what can go in a skip bin?
Clean ups are inevitable for homeowners, which is why knowing what can go in a skip bin is a handy piece of knowledge to have.
Anyone who owns a home will remember going through the following stages. It starts with an empty house that needs to be filled with furniture, appliances and other items that make that house a home. Next, you slowly start to realise how much you have accumulated over the years, plus with all the extra stuff that kids bring along, you start to see your house more like a dumping yard than a home. So, stage three? Clean up time!
At this point, you might be thinking you can simply hire a skip bin and dump all your stuff in it. However, the truth is that different waste types will affect what can go in a skip bin and what can't.
For this reason, if you're planning a clean up it might be a good idea to tackle this in sections according to the various household waste types and what can go in a skip bin. For example:
Let's break this down further for you – keep reading to learn more about this home clean up approach and what can go in a skip bin based on your waste type.
What can go in a skip bin
While it might seem like a good idea to collect everything you don't want in your home and dump it in the skip bin, this can make things much more difficult for you. This includes being issued fines and not having your skip picked up until all the invalid items are removed – which just leaves you with more mess than you started with!
As we said beforehand, a more cost effective approach to any household clean up is to tackle it in sections based on what can go in a skip bin. Let's start with general waste.
General waste clean up
A general waste clean up is for all your general household waste. So items like clothes, toys, furniture, white goods, boxes, carpet and various electrical goods (not including TVs or computer equipment).
Because some of these items can be reused by other families, it might be a good idea to first have a garage sale and then use the skips for hire for anything that is left over. 
Green waste clean up
As you would know, things don't only accumulate indoors. Over time, the backyard calls for a big rehaul every once in a while and this will leave you with quite a bit of green waste. This includes items such as gardening waste, grass clippings, leaves, brunches, bark and organic materials.
Renovation clean up
Household clean ups aren't just about collecting old things and throwing them away. It can also include changing up your house altogether with a renovation! This will leave you with a lot of brick and concrete waste such as pavers, old bricks, roof tiles, ceramic floor/wall tiles and crushed concrete. Outdoor renovations might also leave you with sand, dirt and soil waste – so you know exactly what can go in a skip bin for this kind of clean up, be sure to carefully read the specifications on our waste types page.
E-Waste clean up
The final type of clean up we want to discuss is e-waste. As you know, technology is constantly evolving which often leaves us with old electronics that we can no longer use. While some electronic waste can be put in a skip bin, there is a lot that can't. To ensure the safe removal of electronic goods, be sure to read the specifications on e-waste carefully.
—-
And there you have it! An easy approach for all your household clean up needs. Now you know what can go in a skip bin for your different types of clean ups, why not get started? Hire Adelaide skip bins with Just Skips today. 
If you have more questions such as "how much does a skip bin cost?" or "what size skip bin do I need?" We are just a phone call away. Alternatively, if you need more info about what you can put in a skip bin, head to our waste types page.
You may also like: