How to Declutter Your Home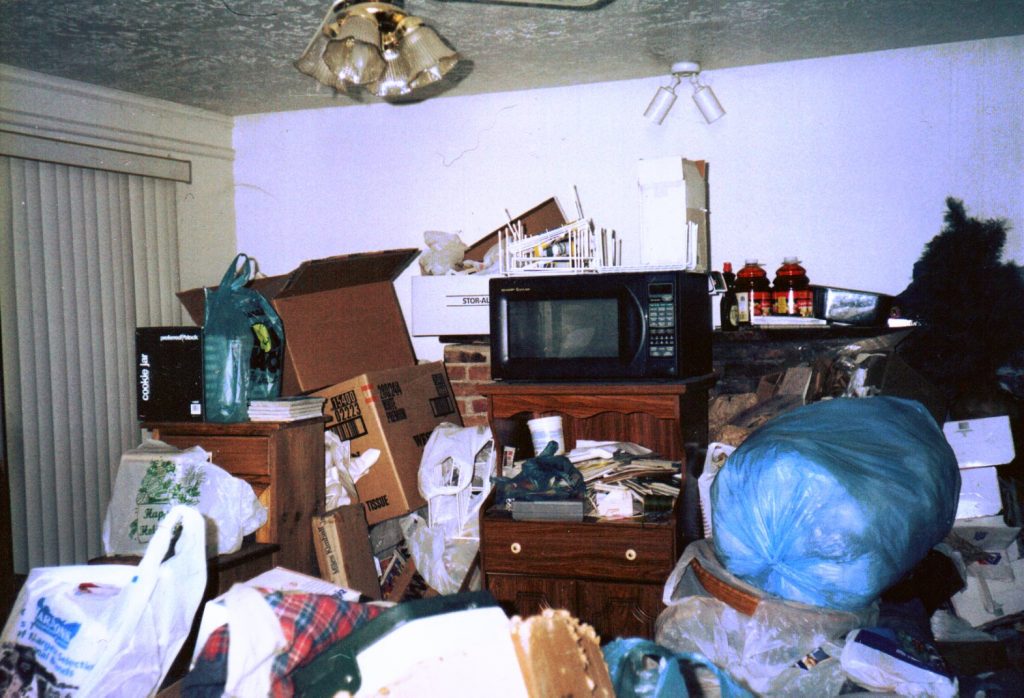 Having too many things cluttering up your home is a huge issue; especially when you are moving to a new place, selling or renting your house, or even planning a renovation. A mess of items you don't know what to do with can be very frustrating and troublesome when it comes to organising and removing the mess.
As daunting as it can seem, decluttering your home is not something you should keep avoiding. A regular clean-out of your house can help keeping clutter from building-up. Broken and damaged items such as furniture, appliances, accessories and clothing should be thrown out to avoid accumulating waste.
In our experience, clutter leads to more clutter and can even cost you a lot of money as you buy more of things you don't realise you already have. In extreme cases, it can contribute to a potentially dangerous living environment by creating slip and trip hazards or blocking access in emergencies. When clutter reaches these levels it's not uncommon for bacteria and even insects may be living among your mess.
While your own house is probably very unlikely to reach these hoarder-like levels of clutter, cleaning out even mild amounts of clutter can be extremely beneficial.
A tidier, less cluttered home has been shown to reduce physical and emotional stress levels. Being more organized allows you to easily find things you need therefore saving you a lot of time. Just as importantly, a tidy house is more likely to stay tidier in the long term.
So if you're ready to hire a skip and start the decluttering process, here are our top five tips for clearing out the clutter to clean out your house:
Tips for decluttering your home
Take inventory
Sort through all your items and decide what to keep, what to give away and what to throw out. It's good to start by cleaning out your house and assess what you need, what you can keep and what you can do without.
Break it up into smaller jobs
Plan your project properly and spread out the work over a couple of days. Trying to do everything in one day is just not practical. The longer you spend on a project the more frustrated and less efficient you become. Take your time and work at your own pace. A great way to approach your clean-out is to focus on just one room to declutter at a time.
Don't put it off
Once you have sorted through your mess and decided what to do with it, finish the process. Throw out your rubbish into a skip, drop off things you plan to give away and bring your recyclables to a recycling centre.
Keep it tidy
Once you have decluttered your home the ideal is to maintain it so that your effort does not go to waste. Regularly assess the amount of items in your home and decide if it's too much and clearing is needed. Think about scheduling a regular clean-out once or twice a year.
Hire a skip bin
Unsurprisingly, there will probably be a lot of rubbish and waste in the process of decluttering your home. You will need an effective, low cost way to throw things out. Hiring a skip bin at Just Skip is quick and easy. All you need to do is make a booking online, fill your skip bin up with rubbish, and let us know when to collect them when you are done.
Hiring a skip bin is the most efficient way to get rid of all your unwanted waste. However, please remember to make sure that you are putting the appropriate waste in our bins. Identifying your waste type is an important part of the waste removal process so please don't hesitate to contact us if you have any questions regarding how to pack your skip. Also check out our latest blogs about what size skip bin do I need and how much are skip bins to hire?