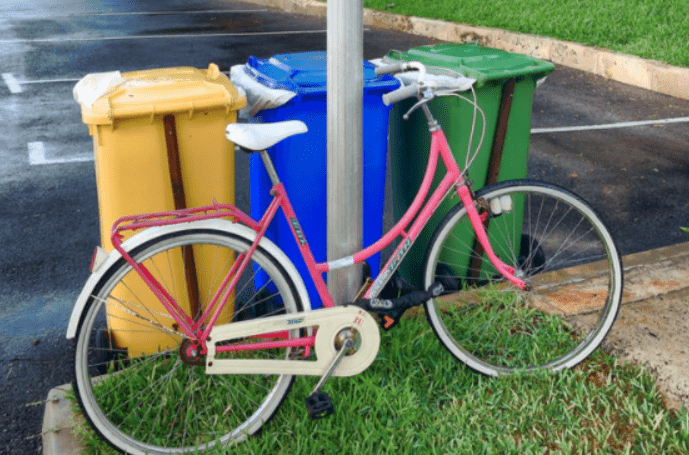 What is the difference between reduce, reuse and recycle?
When it comes to a zero waste lifestyle, we can learn a lot from the positive effects that isolation and worldwide lockdown have had on the environment. In light of this, there's no better time to start making your own impact on the environment with increased efforts to reduce, reuse and recycle your waste – but what is the difference between reduce, reuse and recycle? 
So you can start leading a greener life and contribute to improving the environment for good, we're here to break it all down for you.
Overview:
How Covid-19 has affected the environment
We've all seen the environmental benefits of staying indoors during the COVID-19 crisis. From seeing the bottom of the Venice City canals for the first time in years, to reports of significant drops in air pollution in large industrial nations like China and Europe. This is evidence that the mass reduction of waste and better use of recycled materials has had significantly positive impacts on the environment.
Now is the time to make a change. The environment has already seen great results in this short time. By banding together to improve our waste habits, we can ensure the environment doesn't go back to the way it was. 
So, where can you start? Let's begin with discussing the difference between reduce, reuse and recycle.
The difference between reduce, reuse and recycle
Knowing the difference between reduce, reuse and recycle will set the foundation for a sustainable zero waste lifestyle. 
Reduce
The key to reducing your waste is lowering your overall consumption of physical objects and natural resources. This involves limiting your use of gas, electricity and water or choosing to walk, bike ride, carpool or take public transportation for example. 
You may even make a conscious effort to take shorter showers and be mindful with how many loads of washing you do each week. Essentially, reducing involves cutting back on non essential purchases in order to reduce the amount of waste and materials that are used in your day-to-day life.
Reuse
The term "reuse" applies to reusing materials that have reusable qualities. Before disposing of particular materials, objects or waste types, consider whether they could be reused for a new purpose. Items that can be reused help to prevent the amount of waste in landfills, as well as lower the level of energy needed to manufacture new items. This results in less pollution and more natural resources left intact. Some examples of reusing include:
Old t-shirts used as a cleaning rag

Broken

brick or concrete waste

used to create a new outdoor feature

Food jars used for storage

Old newspaper used for painting, or as a mat for arts and crafts
There is no limit to what can and cannot be reused – if you discover a new purpose for an item, reuse it!
Recycle
Recycling is perhaps the most commonly known of these three terms, however, there is still a need for more people to recycle around the world. The term "recycle" refers to the process of breaking down an item into raw materials that can be used to create something new. 
Recycling is somewhat the same as reusing, but it refers to more specific items with reusable properties. Examples of common recycled materials include plastic bottles, glass and aluminium – all which can be broken down and repurposed.
Now you know the difference between reduce, reuse and recycle, you can put these terms into action and contribute to making our environment greener and healthier. 
At Just Skips we value being environmentally friendly, which is why we support reducing, reusing and recycling our waste as much as possible. If you have more questions about the difference between reduce, reuse and recycle or you simply need to hire a skip – give us a call today! Also check out our latest blogs about how to have an eco friendly christmas, the importance of recycling e waste and the best things to do at home when you're bored!
You might also like: