5 Tips For An Eco Friendly Christmas This Year
It's that time of the year again! The decorations are starting to go up, It's Beginning To Look A Lot Like Christmas is already playing on loop and neighbours are competing for the best Christmas lights. There's nothing quite like it.
While we're still reeling from how fast this year has flown by, it's important to remember what goes hand-in-hand with this jolly season – pollution, in many different forms of waste. Although it's easy to get swept up in the Christmas hype, there's never a better time to start making sustainable choices that will help our planet in the long run.
Here are some essential tips to help you on your way to an environmentally friendly Christmas this year. Don't worry, planning an eco friendly Christmas won't suddenly turn you into the scrooge.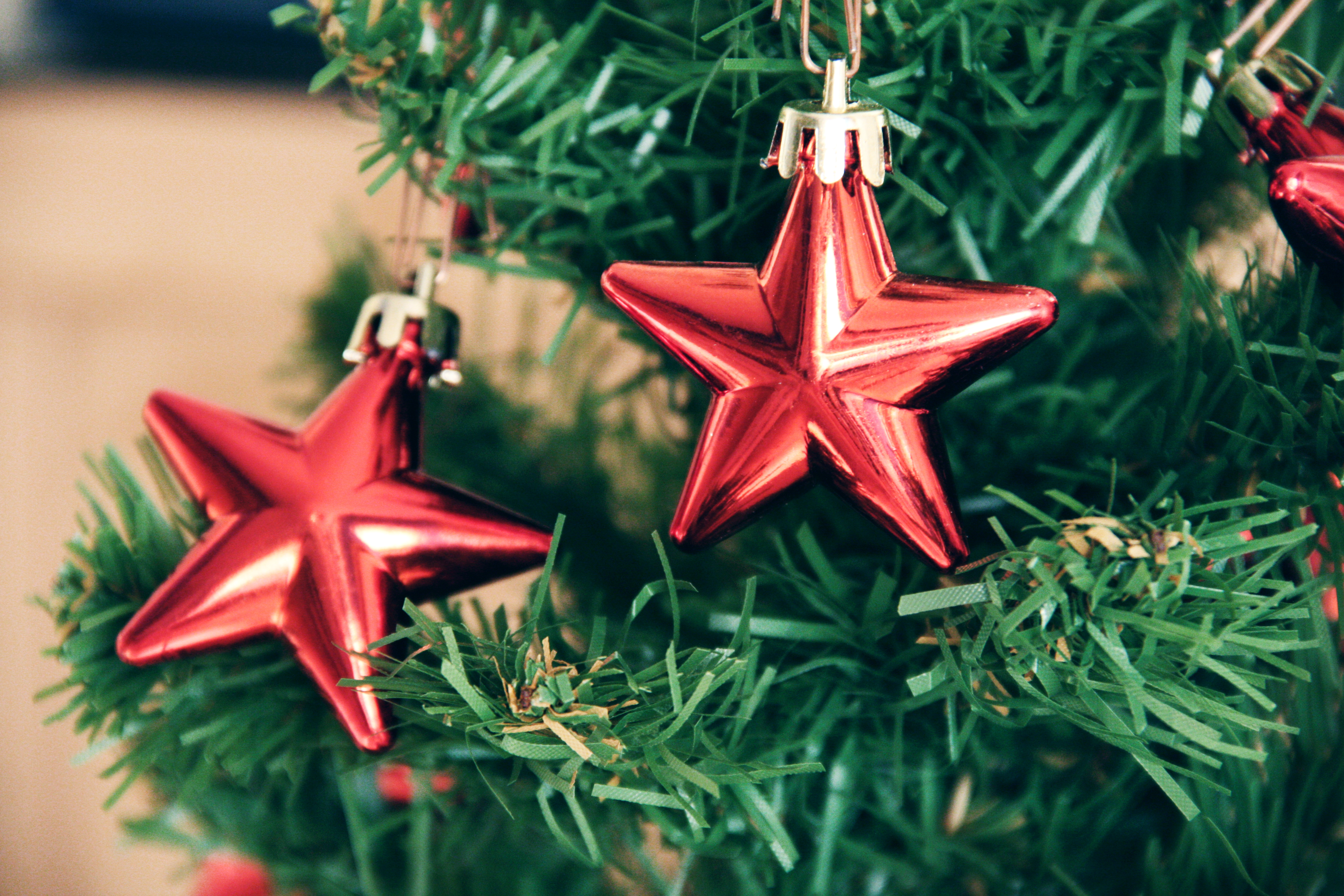 1. Opt for eco-friendly wrapping paper
This might come as a surprise to you, but that glossy wrapping paper you typically use come Christmas (or birthday) time, isn't actually recyclable. The majority of wrapping paper contains foils, glitter and plastic, and during production, they're made with plenty of dyes and inks. This means wrapping paper can take decades to decompose.
This year, opt for environmentally friendly wrapping paper instead! There are so many great alternatives. Here's a few great, eco friendly Christmas gift wrapping ideas:
Newspaper or brown paper.

Fabric scarves (second hand shops are great for finding these).

Reusable gift bags and boxes.

Wrapping paper and tissue paper kept from last year.
2. Get a biodegradable Christmas tree
When it comes to choosing an eco friendly Christmas tree, there's a lot to consider. A real or fake tree?
Plastic Christmas trees are big contributors to the plastic pollution that ends up in our oceans and landfills. While artificial trees can be reused, a lot of them are thrown away each year. If you've got your heart set on a plastic Christmas tree, opt for a second-hand one! But if you still want a brand new tree, then pick one that will last a lifetime, not one that you'll replace every year.
Real trees, on the other hand, can be disposed of as green waste and are compostable. If they're grown sustainably and properly, they're the perfect way to celebrate Christmas and help the planet at the same time.
3. Choose long-lasting Christmas gifts
With all of the Christmas cheer, flashing lights and catchy jingles, it's hard to not get caught up in the Christmas spirit – especially when it comes to gift giving.
To reduce plastic waste and encourage an eco friendly Christmas, try investing in presents for your family and friends that will last for years! These should be gifts that can be used again and again and that won't get thrown away in a year's time.
We know Christmas can get expensive, particularly when you're forgoing the smaller, cheaper gifts and going for the valuable ones. So to save money, why not consider doing a Secret Santa with your family? That way, everyone gets an amazing gift that they'll cherish forever and you won't break the bank!
4. Plan Christmas dinner
Each year, a significant amount of food gets thrown into the general waste disposal – food that took hours of energy, time and precious resources to produce.
This Christmas, make a shopping list, check it twice and stick to it! While having too little food can strike fear into the most seasoned of host's hearts, forward planning is key. Make sure you carefully calculate how much your friends and family will eat and try not to go overboard when you hit the supermarkets.
If, however, you do have leftovers after Christmas, there are plenty of ways you can reuse all that food. Leftover ham or meat can be used in toasted sandwiches, salads, omelettes and more, while vegetables can be made into hearty soups or curries!
5. Use eco-friendly Christmas decorations
There are so many ways to decorate your home for an eco friendly Christmas. Here are just a few.
Skip the plastic
Christmas decorations made out of recycled wood, glass and fabric are fantastic alternatives to plastic. Don't be afraid to get creative either! You can make Christmas tree ornaments out of paper or cardboard, candle holders out of twigs, wreaths out of real plants and greenery and so much more.
Use LED Christmas lights
LED lights are a great way to reduce how much energy is used during the festive season. They not only last longer, but they use up to 75% less energy compared to regular lights.
Try a reusable advent calendar
Advent calendars are a big part of Christmas. They're fun, delicious and great for all ages. The chocolates inside of them, however, are housed in pesky plastic.
Instead, invest in a wooden advent calendar that can be used year after year during the countdown to Christmas. The best bit? You can put whatever you want into each day! Whether that's your favourite chocolate, lollies or schnapps – you name it.
'Tis the season to reduce, reuse and recycle
Planning an eco friendly Christmas is a lot easier than you probably thought, right? At the end of the day, being eco-conscious doesn't mean you have to sacrifice your favourite Christmas traditions. Instead, you're making a few changes that are going to have a huge impact – especially if we all do it collectively.
At Just Skips, we believe in disposing of your waste sustainably and properly. We have the skip bins Adelaide locals know and trust. Whether you need help getting rid of the clutter in preparation for an eco friendly Christmas or are committing to the zero waste lifestyle as your New Year's Resolution, we're here for you.