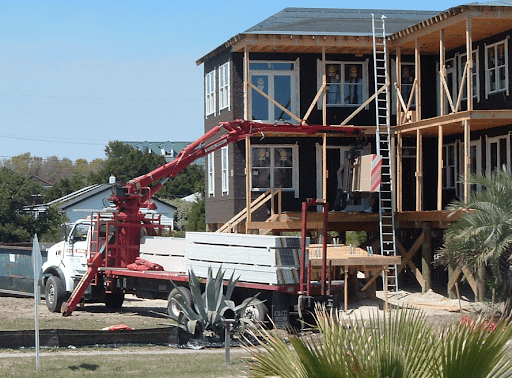 How to Dispose of Gyprock: Quick Guide
Gyprock is a material that is extremely popular in today's new houses, renovations and housing extensions. But, what is it? And most importantly, how do you dispose of it?
To help you, we've put together this quick guide on how to dispose of Gyprock safely. Read on to learn more or speak to the experts at Just Skips about this type of construction waste removal.
Overview:
What is Gyprock?
Gyprock is a brand name for the building material also known as gypsum board, plasterboard or drywall. It's used predominantly for the construction of interior walls and ceilings.
How is plasterboard made?
Plasterboard is made by sandwiching a layer of gypsum plaster in between two sheets of paper  – that's why one of the major brand names for the material is Gyprock.
The plaster is mixed with a small amount of additives that stop it absorbing water, growing mildew or catching fire. The final product is a huge sheet of paper-covered plaster that is cut to size and hung on building frames to create the walls of your room, house or office.
The resulting material is light, cheap, easy to transport and quick to build with. No wonder it's so popular!
Is Gyprock environmentally friendly?
Gyprock has a few environmental pros when compared to other building products:
It's non-toxic
The paper that lines the plaster is almost 100% recycled
It can be recycled into new plasterboard
It reduces the amount of energy and equipment used during the building process
How to dispose of Gyprock
Learning how to dispose of Gyprock can be a little tricky, especially since it needs a special kind of landfill for disposal. While it's classified as non-toxic, Gyprock can cause damaging off-gassing when it's disposed of with biodegradable material.
So with that in mind, you do have a couple options – putting your Gyprock or plasterboard waste into recycling or hiring a skip bin.
Can I send plasterboard to a recycling service?
The simple answer is yes! There are a large number of Gyprock recycling service providers, including local independent collectors and nationwide solutions such as Regyp.
The recycled waste is repurposed into new plasterboard, and the resulting gypsum powder can also be used for agricultural purposes such as a soil conditioner. Gyprock waste is never truly a total waste.
Disposing of plaster walls with a skip bin
If you're dealing with lots of renovation waste and you want to dispose of Gyprock/plasterboard in the most convenient way possible, hire a skip from Just Skips. With a strong focus on sustainability and recycling, all materials deposited in a Just Skips bin are taken to a licensed waste sorting facility where useful materials like Gyrock can be recovered for reuse.
Learn more:
Gyprock is an incredibly versatile building material, which is why it's in almost every form of construction out there. It's also why you need to know how to dispose of Gyprock.
Luckily, it can be disposed of in an environmentally friendly way. So when you need to get rid of it, don't just throw it into the landfill – book a Just Skips bin and let us do the recycling and waste disposal for you.
Disposing of Gyprock FAQs
Can plasterboard go in general waste?
You shouldn't put plasterboard in regular waste. When it's disposed of along with general waste, it can create a toxic gas called hydrogen sulphide, which can be poisonous and corrosive and even explode. Instead, you should choose a building and renovation waste removal service that will send it to a recycling centre – like Just Skips!
What's an approximate plasterboard recycling cost?
If you choose to hire Just Skips to remove and recycle your plasterboard for you, it ultimately depends on the skip bin size you choose. If you hire a mini skip bin for 7 days, you could load up to 600kgs of Gyprock in there for $250. That's a lot of unwanted plasterboard.
Learn more: skip bin prices.
You might also like: