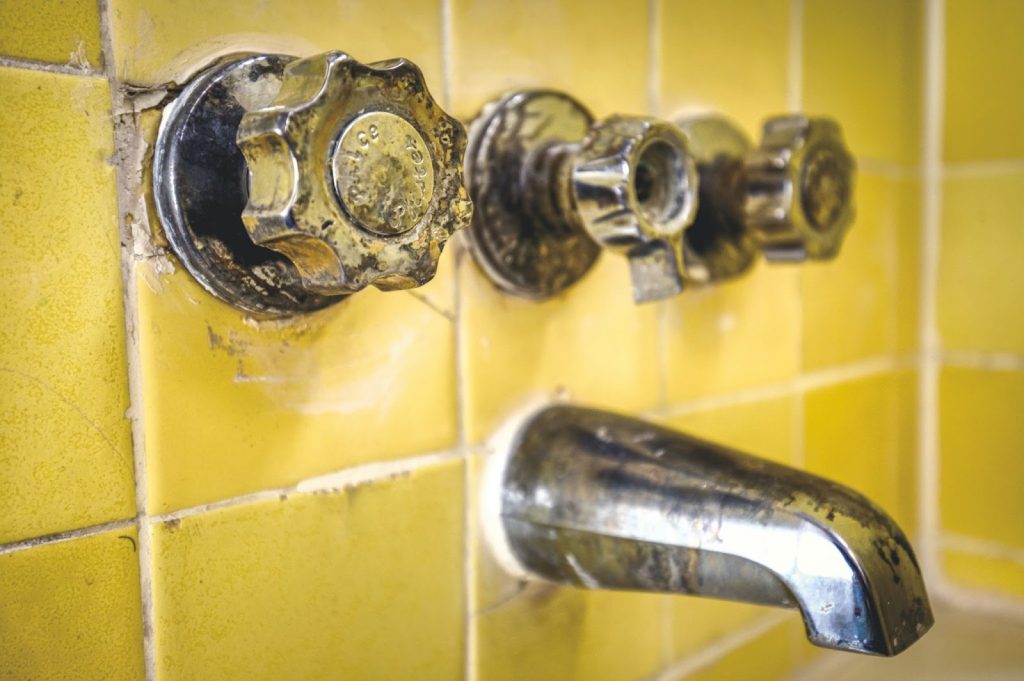 How To Regrout Tile Without Removing Old Grout
Unkept grout can become dirty, grungy, cracked and ultimately be displeasing to look at. Regrouting is a great way to transform your kitchen on a budget (and anyone can easily do it). You may be wondering how to regrout tile without removing old grout? Well luckily we have all the tips below! And if you want to start fresh by disposing of your old tiles, we provide easy and affordable renovation waste removal.
Overview:
Can you regrout over old tile adhesive?
The short answer is, yes you can! Depending on the damage, the type of grout used and how much depth there is to apply new adhesive, you may need to remove some of the old grout. You can easily use a grout removal tool to take out the old grout, until 2mm depth. Once you have some depth, you can easily apply your new grout!
Materials needed
Regrouting tiles without removing old grout is easy, inexpensive and does not require many materials!
All you need is:
Eye protection and mask
Grout
Grout removal tool
A brush or vacuum cleaner
Grout float
Bucket of water
Sponge
How to regrout tile without removing old grout: 3 easy steps
Scrape off the top layer of grout
Grab your grout remover tool and scrape off the top layer of the grout. If you have any dried, cracked or dirty grout, try and remove this to make way for fresh grout. You won't need to remove much grout, just make sure there is enough depth, around 2mm, for the new grout.
Clean the surface
Once you have a clear channel, grab a vacuum or brush and remove all the dust and old grout that may be caught. Run the vacuum through each section to remove all the debris you may have missed. Wipe the area down with a damp cloth and leave to dry before applying new grout.
Spread the new grout
Depending on the grout you have selected, you may need to mix the grout according to the direction or it may already be premixed. Spread the grout mixture, using the grout float and pack it firmly into the space between the tiles. Using your sponge, carefully wipe over the grout and the tiles to smooth out the edges. Allow the grout to dry and wash the surface of the tiles with a sponge. Then buff with a towel until all the excess grout has been removed.
Please note: although regrouting is an easy project, you don't want to rush through it. For the best results, take your time.
How can I retile my kitchen or bathroom?
Regrouting is a great way to freshen up your space, but you may want to completely transform your bathroom or kitchen with new tiles. This is a great DIY project to keep yourself occupied and the best part is – anyone can do it!
So, whether you're planning to retile the kitchen, the bathroom or both, Just Skips offer skip bin hire in Adelaide for all your renovation waste. Simply hire a general waste skip bin and place all your old tiles and waste in – and we will take care of the rest!
For the instructions: How to retile a bathroom: A step-by-step guide 
Just Skips are here to help
No matter what renovation project you are planning, Just Skips are here to help with all your waste disposal needs. Simply choose between three handy skip bin sizes, including 4m³, 6m³ and 9m³. We have affordable skip bin prices, starting from $250. Order a skip bin online today.
FAQ about how to regrout tile without removing old grout
How difficult is it to regrout tile?
Regrouting tile may be a time consuming process, but it is definitely not difficult to do. This is a great home improvement that adds value and keeps your bathroom or kitchen looking fresh and new! It also makes your tiles resistant to mould and  prevents water from leaking into the walls.
How much does it cost to dispose of old tiles?
Disposing of your old tile or any old renovation waste is very cost-effective. At Just Skips, we offer a range of affordable skip bins, ranging from $250 to $450 for a 7 day hire period. We also offer extended hire periods if needed. So, no matter the size of your project – we've got you covered!
People also liked: