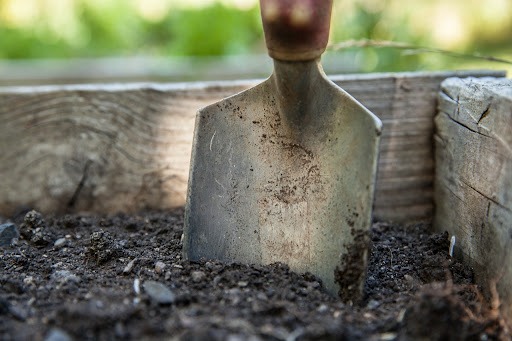 How To Recycle Soil: An Easy Guide
Whether you have some spare potting mix laying around, or you simply want to refresh your old soil, you may be wondering how you can get rid of your soil. Instead of throwing out your potting mix and putting it in the incorrect place (like the green waste bin), the good news is there are plenty of ways you can reuse it. Not only will this save you money, but it is also super easy to do. Read on to learn how to recycle soil in the easiest ways possible!
Overview:
How to refresh your old soil
Before going ahead and refreshing your soil, you will need to ask yourself some questions. Firstly, have you had any diseased plants? Many plants, such as tomatoes, are prone to getting bacterial infections, as well as insect infections. Common signs of plant bacterial infections include leaf spots, wilts, scabs, overgrowth and blights. If this is the case, it's best to dispose of this soil instead of recycling it.
You will also need to consider whether the previous plants were light, medium or heavy feeders. This is important as you should be using crop rotation to get the most out of your soil every year. You should also know this when you are rejuvenating old soil, as you won't need to add as much nutrients if your plant requires less.
Lastly, you should check your pots' soil levels. If your potting mix is just below the lip of the pot, you can easily top it up with lime, gypsum or perlite without using a new potting mix.
How do you prepare soil for reuse?
When it comes to preparing your soil for reuse, we recommend doing the following:
Lay out your soil and remove any weeds or debris
Wash excess salts off the soil
Add pre-soaked coir (coconut husk fibre) to retain moisture
Add liquid seaweed and molasses into the soil
Add vermiculite for drainage, insulation and nutrient retention
Compost can be added to increase healthy microbes in your soil
Make sure the PH is between 6.2 and 6.6
Add organic fertiliser that contains rock minerals
Leave it in a dark and cool space for a few weeks before using it
What are the risks of reusing old soil?
Reusing old soil that hasn't yet been refreshed can be deadly for any new plants. This is because your soil may contain viruses, fungi, bacteria, pathogens and pest larvae, meaning your plants will be at risk of drying out and getting diseases. The soil may also be nutrient deficient, meaning the soil will not be compatible with most medium and heavy feeding plants. Okay, so with all of this in mind – let's get into all the ways you can recycle your soil!
How to recycle soil: 5 ways
1. Add to your compost bins
You can add both refreshed and unhealthy potting mix into your compost piles. Because your compost can reach between 15-20°C, it will kill any pathogens. By composting, your old potting mix will be restored and full of new nutrients, which can then be added to your plant pots and vegetable garden.
2.Sprinkle over your lawn
If your lawn is looking dull or has plenty of empty spaces, you can always use your old potting mix as topsoil to refresh these spaces. Not only will it fill up your empty spaces and level out your lawn, but it will also encourage new grass to grow through the soil.
3.Make a raised garden bed
Whether you have a raised garden bed or not, this is the perfect opportunity to reuse your soil and plant some fresh vegetables. Combining your old soil and new potting mix, fill the raised bed, leaving around 1 inch of room at the top. Just make sure you use your refreshed soil to avoid any new infections on your healthy plants.
Learn more: how to make a raised garden bed
4. Fill holes & top up pots around your garden
If you're looking to freshen up your pot plants, we recommend watering your plant first as it will be easier to remove. You will then need to check whether your plant is healthy and free of any bacteria or pest infections. Remove any stones or debris caught on your plant and simply refill your pot with 50/50 new and old soil.
You can also fill any holes or empty spaces in your garden with your old soil.
5. Hire a sand, dirt and soil skip bin
In cases where you have too much leftover soil or any unhealthy soil that is unusable, a skip bin company (like Just Skips) can always take it off your hands. At Just Skips, we offer sand, dirt and soil skip bins and will deliver them straight to your door! Depending on how much waste you have, you can choose from different skip bin sizes including 4m³, 6m³ and 9m³. Need to dispose of other waste types with your clean soil? Simply hire our mixed waste skip bin!
Recycle your soil with Just Skips
And there you have it, our top tips and tricks on how to recycle soil. At Just Skips, we're here to help you with all your dirt, sand and soil needs. You can choose from 3 handy skip bin sizes, including our 4m³, 6m³ and 9m³ bins. If you have any questions about this blog or skip bin hire in Adelaide, the team at Just Skips are here to answer all of your questions. You can call us on (08) 8255 6677 or contact us via our online form.
If you need help with green waste, general waste, and brick and concrete disposal, we're your go-to removal service.
How to recycle soil: FAQs
How do you recycle potting soil with roots?
If you have a build up of roots in your soil, we just recommend sterilising your soil before reusing. Simply follow our steps above for 'how do you prepare soil for reuse' and this will ensure there are no diseases in the soil. Once sterilised, just mix with new potting soil with a 50/50 ratio and you're done!
Can I reuse soil after harvesting?
Yes you can! As long as the plant you were growing in the soil was healthy and free of any bacterial or insect infections, it's good to go! If you do notice any diseases, dispose of the soil and replace with some new potting mix.
How long can I reuse soil for?
In most cases, potting soil can last up to two years before needing to be replaced. Also, If you want to keep any of your unused soil fresh, we recommend storing it in a sealed bag or container in a cool and dry place.
People also read: