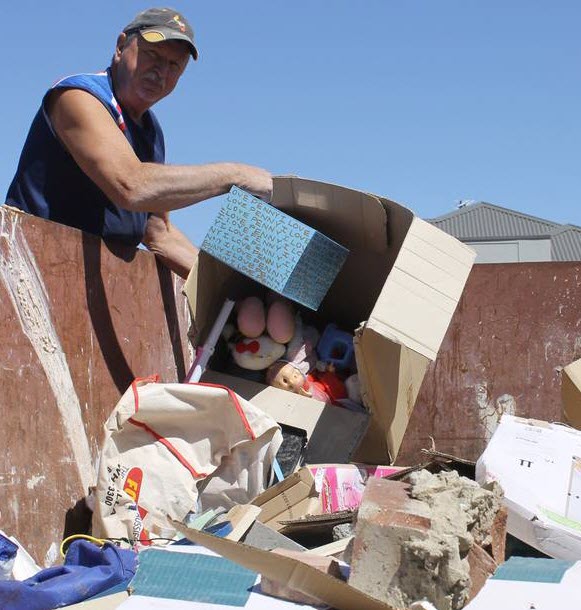 How to Pack Your Skip: Maximising Your Skip Hire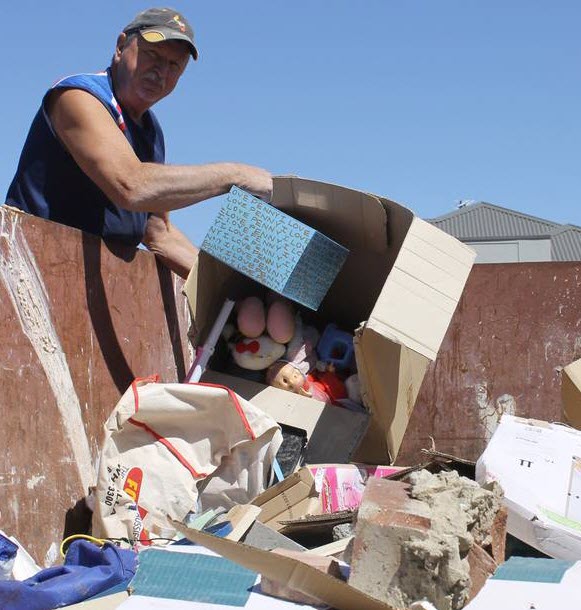 If you're renovating your home, or simply looking to get rid of unwanted rubbish, you can save time and money by hiring a skip.
The major advantage of skip bin hire is simplicity; all you've got to do is fill it up, order online, and we'll take care of the rest. However, despite the simplicity of the process we thought we'd give you a few pointers on how to fill up you bin, maximise your skip space, and save money
Here's six handy tips on efficient rubbish removal so you can get bang for your buck when hiring a rubbish skip:
Tip #1: Choose the Right Skip For Your Project
It's important to think carefully about exactly how much skip space you require. Our skips come in three different sizes, with prices dependent on the the amount of cubic meterage you require. Choosing the right size rubbish skip will save you hundreds of dollars in bin hire costs.
Tip #2: Elevating Your Skip
If you're going to sit your bin on concrete or pavers make sure you rest a chock of wood or a piece of carpet underneath. This is important because when the bins gets picked up they can scrape and scratch your pavers.
Tip #3: Sort Your Rubbish
By sorting your rubbish and giving thought to how you're going to pack your skip, you'll maximise valuable skip space. Keep your skip bins free of waste you can remove via your everyday council rubbish removal services. Use your green bins for tree, plant and grass cuttings and your yellow bin for paper, bottles and other everyday recyclable waste.
Tip #4: Avoid Air Pockets
By avoiding air pockets when packing your rubbish skip, you'll save valuable skip space. Wherever possible, fill hollow objects such as buckets and tubs with other rubbish destined for your skip.
Tip #5: No Food or Asbestos
No food or asbestos should be placed in a skip. If you need to get rid of food or asbestos, find another means of rubbish removal. Asbestos can be removed from residential properties, but there are health and safety risks associated. For more information about asbestos removal and monitoring visit Asbestoswise.
Tip #6: Positioning Your Skip
Where should you position your skip? The best place is on your property. By keeping it on your property you don't have to worry about traffic while you're packing it, and you don't have to request council approval. Also, by putting your skip on your property you make it harder for your neighbours to sneak rubbish into it.
Hiring a skip is a lot more enjoyable and cost effective than jumping into your ute; driving to the tip; getting stuck in traffic; unloading your rubbish; and burning up your fuel on your drive back home. Skip hire is affordable, practical and good for the environment, after all, up to 85 per cent of the rubbish you throw in your skip is recyclable.