Side Of House Landscaping Ideas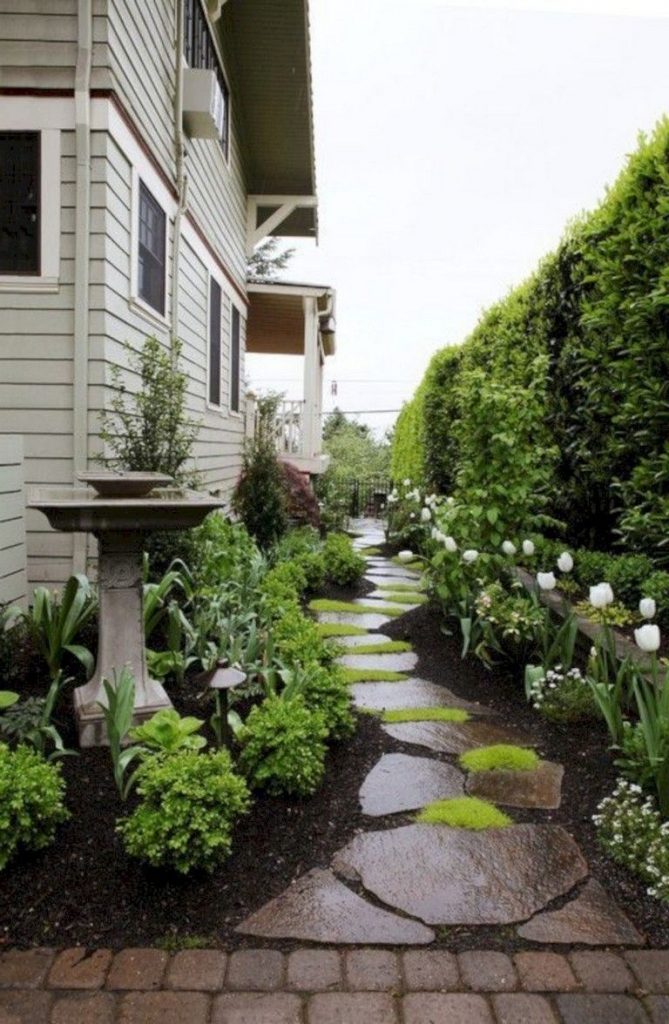 Looking for ideas to create a beautiful space for the side of your home? While it's easy to decide on landscaping ideas for your front yard, the sides of our houses are often left ignored. They can even end up being dumping grounds for your green or general waste. That's why we've put together our top 7 side of house landscaping ideas to get you inspired. From vertical gardens to bohemian themed sidewalks, these ideas are sure to spruce up the side of your house. Read on to learn more.
Overview:
7 Side of house landscaping ideas
1. Create a vertical garden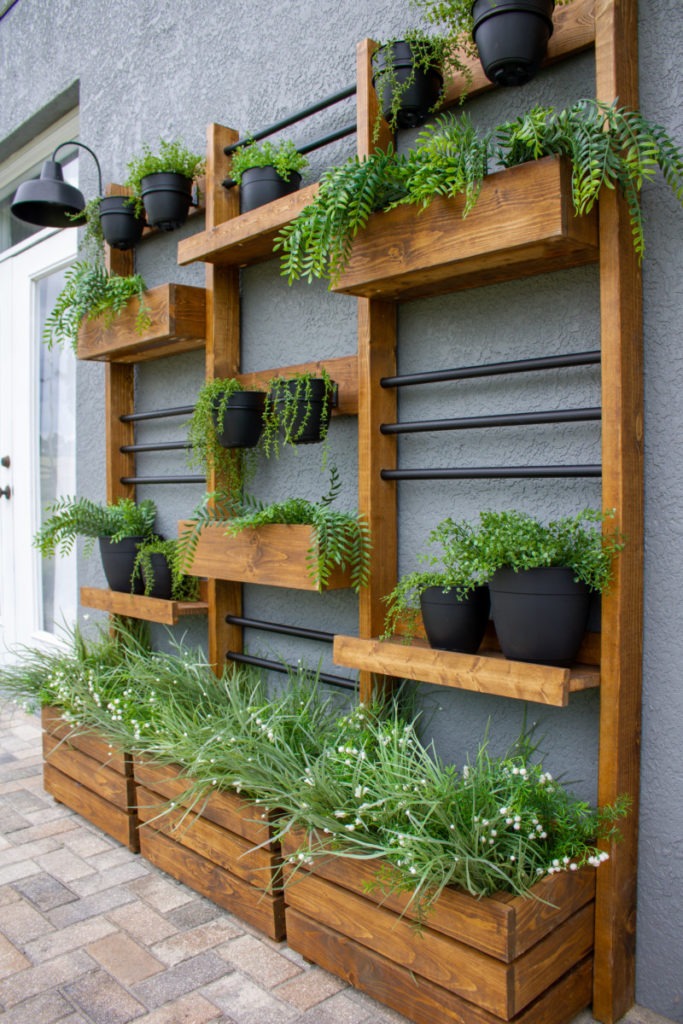 If you have a small space, you should try building vertically! You can use a vertical plant holder to keep your plants organised or create a vertical herb garden to grow fresh herbs.
2. Use a low maintenance turf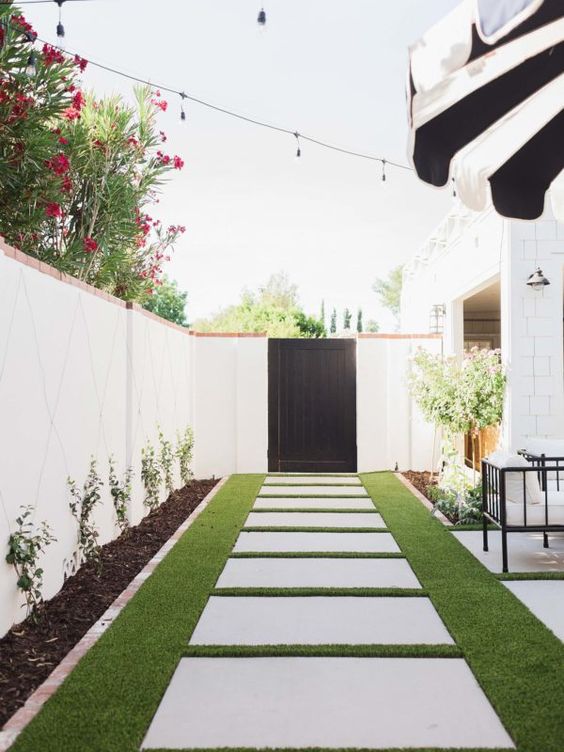 If you want the side of your home to be low-maintenance, artificial grass is a great option. It's affordable and easy to install, and you can add stone tiles to create a path to your front door.
3. Concrete pathway with lighting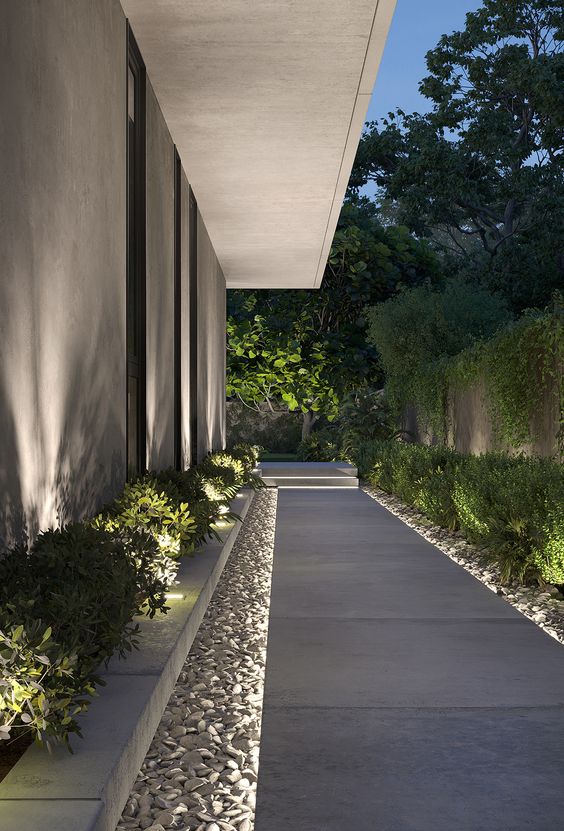 Covering the narrow sides of your home with concrete can make it feel modern and fresh, plus it's super easy to maintain! Try adding small stones and lights on the sides of the concrete for some dimension – the lights will brighten up the space and make you feel safe at night.  And if you end up with too much concrete, you can either reuse it for another project or hire a concrete skip bin to get rid of it quickly and easily.
4. Give your house a rustic feel using stepping stones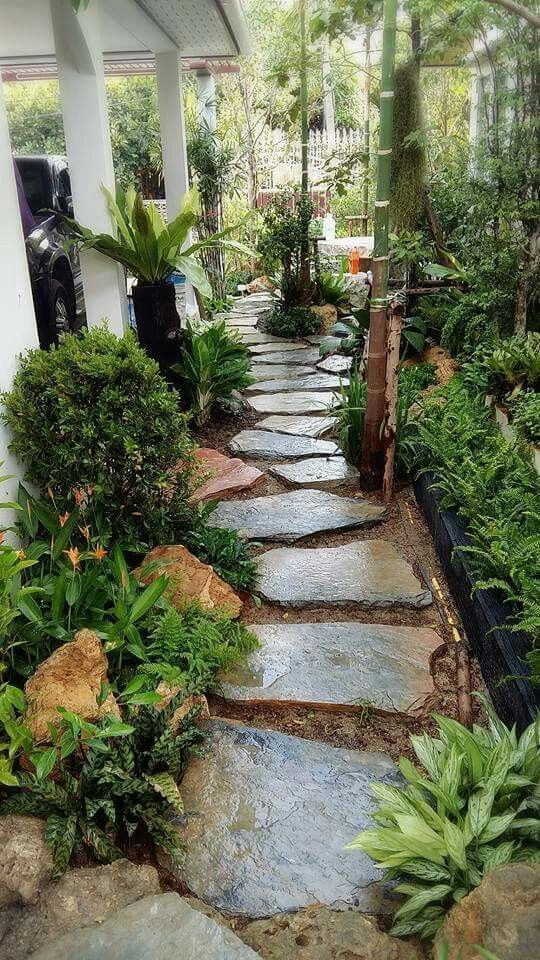 A great side of house landscaping idea is to use large stepping stones as a pathway. These not only create a rustic feel but are super easy to lay down. Fill in the rest of the path with dirt, bark chips or small stones. You can also surround the path with plants and shrubbery to add some greenery to the side of your house.
5. Create a tropical jungle at home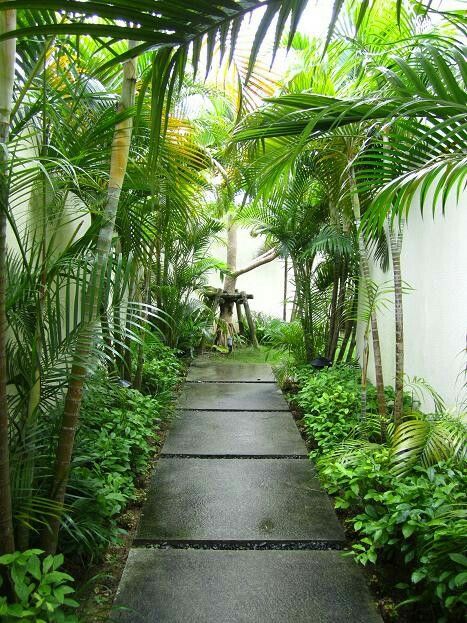 Transform the side of your house into a serene and lush jungle with this side of house landscaping idea! Create a pathway down the middle with some stepping stones (we recommend darker coloured stones). Then surround the path with palms, crawling plants, dirt and plenty of other greenery. You might even want to add a water feature to really make you feel like you're on a tropical holiday in your own home.
6. Create a comfortable courtyard area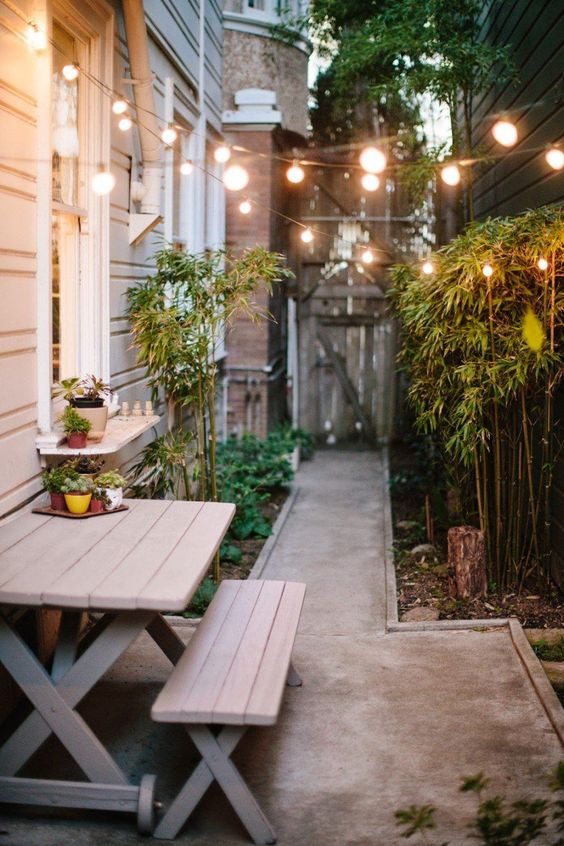 You'd be surprised at how much you can fit into a small space. With some mood lighting, plants and a small table, you can create a beautiful courtyard space. This is the perfect landscaping idea for weekend BBQs or catching up with friends.
7. Add a putting green
Golf lovers, rejoice! You can play golf in the comfort of your own home with this side of house landscaping idea. It not only looks great but is  the perfect family activity for weekend afternoons. All you need to do is lay down some grass (either real or artificial), dig a golf hole and then add any other fun obstacles. The options are endless! Creating a putting green can also lead to a lot of excess green waste and dirt and sand waste, so we recommend ordering a skip bin to stay on top of it all.
Just skips is here to help
Landscaping projects can often create a lot of waste, that's why it's always a good idea to order a skip bin sooner than later.  At Just Skips, we offer affordable skip bin prices, three handy bin sizes and excellent customer service. If you have any questions about landscape waste removal, do not hesitate to contact us online. You can also call us on (08) 8255 6677.
FAQs 
How do you design a side garden?

Start designing your side garden with a few simple steps – 
Seek inspiration for your space using our top 7 side of house landscaping ideas.

Consider the logistics of creating a side garden. Evaluate what ideas you can implement based on your budget and size of the space. 

Decide if you want to create the space yourself or hire professionals. If you decide to do it yourself, start collecting your inventory. Hire a landscape waste removal skip bin to ensure your waste gets disposed of properly. 

Now for the exciting bit – time to implement your ideas! Start by installing the base of your side garden. Then add plants, water features or lighting and soon your side passage will be ready! 
What are some good plants for the side of my house?
The side walls of your house can offer some shade to your plants, so it's best to opt for plants that require lower light levels. It is also ideal to choose low maintenance plants so you don't have to worry about maintaining them. Some options for plants include hydrangeas, hostas, ferns and astrantia. There are many other outdoor plants that can grow in low levels of light. 
How do I make the side of my house stand out? 
Make the side of your house stand out by curating a beautiful space for your needs. If you are a nature lover, you can create a tropical garden in your side yard. If space permits, you could create a setup for weekend barbecues by adding outdoor dining tables and chairs. You could also add lighting and stepping stones for a more rustic feel to your garden.
What are some landscaping ideas for the side of a house with a slope? 
Having the side of the house on a slope makes it challenging to create walking pathways and areas for seating. Here are a few landscaping ideas for the sloped side of your house. 
A backyard waterfall is a great way to utilise the space when your house is on a slope. You will need to arrange for an electric outlet outside, but an electrician will be able to set this up.  
A

raised garden bed

can create a vibrant space in the narrow side of your home. Not only are these easy on your back while gardening, but they also make a great space for vegetable gardens. 
Create a sitting area on the top of your slope. Add low maintenance plants and trees to make it feel like a private getaway in your own home. 
People also read: