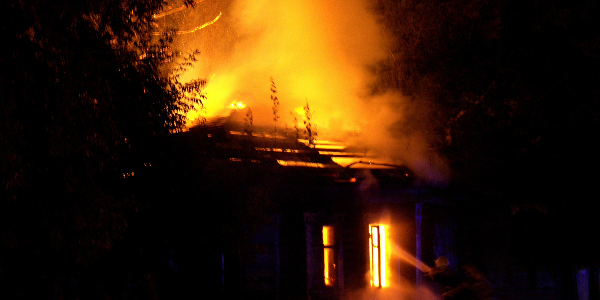 How to prepare for bushfires
If you live in the Adelaide Hills or outskirts of Adelaide, you need to know how to prepare for bushfires. Leaving early is the safest option if a fire starts near your home.
Have a bushfire survival plan if you are in the area and you cannot leave. If you stay and defend, year-round preparation gives you and the emergency services the best chance of saving your property.
One key to bushfire preparation is removing waste, debris and undergrowth from your property. This means removing all extra vegetation, dried undergrowth and any waste from your home. Skip bin hire in Adelaide can help you remove waste that could fuel a fire from your property.
Overview
How to prepare your home for a bushfire
You can be prepared for the fire season by maintaining your home all year round. Here is some guidance on how to prepare your home for a bushfire.
During winter: steps to make your house bushfire ready
During the cooler winter months, you can prepare your house for a bushfire by ember-proofing your home. Seal gaps in walls, doorways and window spaces. Seal off any areas under your home, such as under a decking, verandah or balcony.
Repair your roof, checking for any loose tiles and gaps where embers could enter unnoticed. Covering windows, crevices and vents with fine wire mesh or flywire can prevent embers from entering these spaces. Look for and seal any gaps and spaces where leaves or embers could gather.
During spring: steps to fire ready your house and garden
In spring it's time to tame vegetation growing around your house. Remove weeds, thin undergrowth and mow long grass. Cut back trees that overhang your home. Remove green waste safely after clearing your garden.
The CFS, our rural fire service, advises you to create and maintain a 20-metre defendable space around your home. Houses on a slope may need a larger space. You should also ensure that sheds and garages have 5-meter clearance.
Clear gutters of leaves and debris and remove any dead vegetation from around your home.
How to prepare your property for a bushfire
To reduce the risk of fire consider how and what a fire could burn if it approached your property. Do you have unused outdoor furniture, piles of mulch or hay, or other debris on the property? Have you cut back vegetation to ensure it is adequately spaced to prevent a fire path to your home?
Check your local council for guidelines and requirements for fire season preparation.
Prepare your home for bushfires with Just Skips waste removal
Safely removing all vegetation growth and other potential fuel for fires is key in preparing your home for a bushfire. If you have too much vegetative waste to fit in your  green bin, use a skip bin to remove it. 
At Just Skips, you can hire a skip bin to safely remove potentially dangerous fuel from your property. Fill  mini skips with smaller piles of rubbish from suburban properties or regular house blocks. Our range of skip bin sizes means you can choose the right bin for your bushfire preparation.
Frequently asked questions
What can we do to prepare for bushfires?
These steps can protect your home in bushfire risk areas:
clean gutters of leaves and debris
repair damaged tiles or sections of your roof
keep gardens maintained by pruning and mowing
dispose of waste safely to prevent it from becoming fuel in case of a bushfire on your property
How do people prepare for bushfires in Australia?
"A home among the gum trees" is an Australian dream, but it means you need to consider bushfire safety. In Adelaide and the Adelaide Hills, strong winds blow leaves, twigs and debris onto the roof and gutters. Cut back branches, clear the gutters and roof and rake up leaves, bark and twigs to prepare for bushfire season. Clear waste from the property to reduce available fuel in case of a fire.
How can I plan and prepare for the harmful effects of bushfires?
Minimise the impact of a fire by removing or minimising hazardous items that could burn. Trim and space trees and shrubs properly to prevent flammable plants from spreading to your home.
Clear the gutters and roof to minimise risk from flying embers and trim overhanging vegetation. Clear away wood piles, unused outdoor furniture, mulch or doormats and remove dried undergrowth.
People also read: