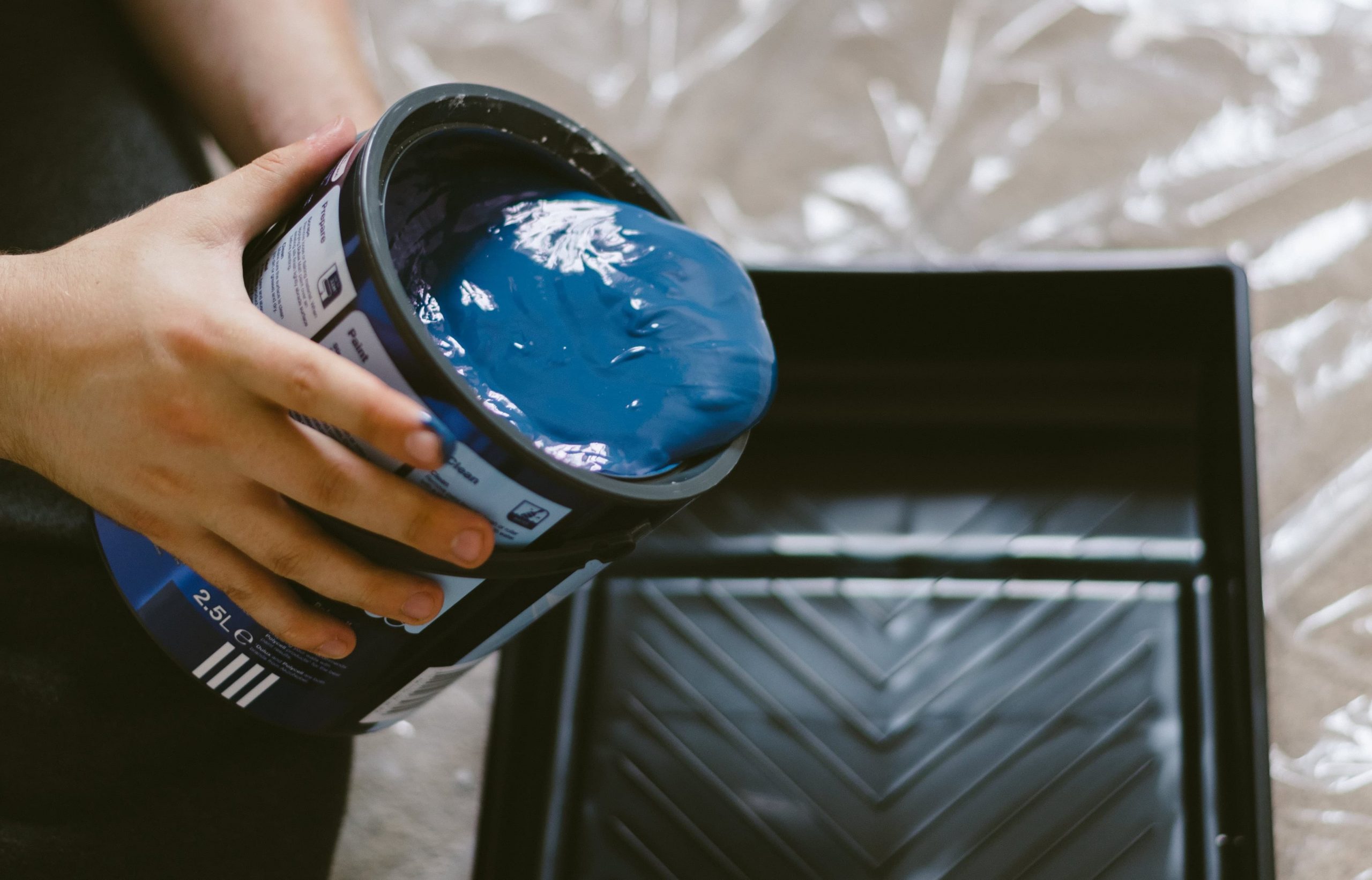 10 Easy DIY Projects to do at Home
Got a free weekend and want something to keep you busy? Or have some old furniture/decor that was destined for a general waste skip bin but could be repurposed? Look no further! We've put together a list of 10 easy DIY projects you can do in your spare time.
Overview:
10 easy DIY projects that anyone can do
1. Custom mirror
Got an old mirror or a mirror you found at a second hand store? You can instantly transform it with some fresh paint or a cool design. Try making a sunburst mirror like the one below, or use a stencil and your favourite colour to give the old frame a new look.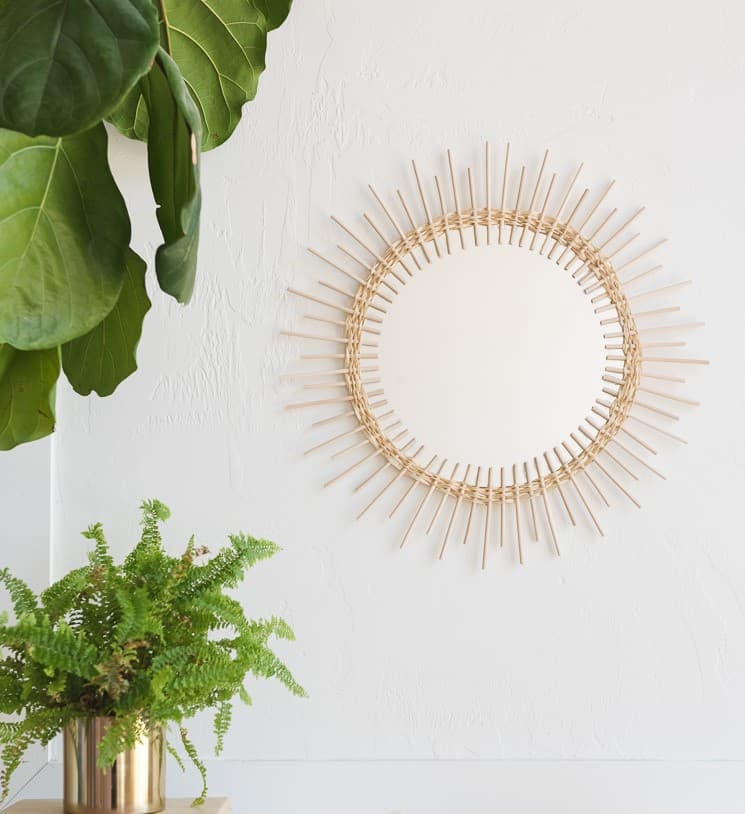 2. DIY raised garden bed
If you've ever wanted to start your own veggie garden, this one's for you. A raised garden bed/planter may look intimidating, but it's a super easy DIY project you can do in one weekend.
If you don't have the right equipment or tools, you can easily go to a hardware store (like Bunnings), pick your wood and get it cut to your exact measurements. Then all you need to do is go home and put it all together. You can also spruce it up with some paint or your very own design. If that sounds too tricky, consider repurposing the drawers of an old tall boy or similar.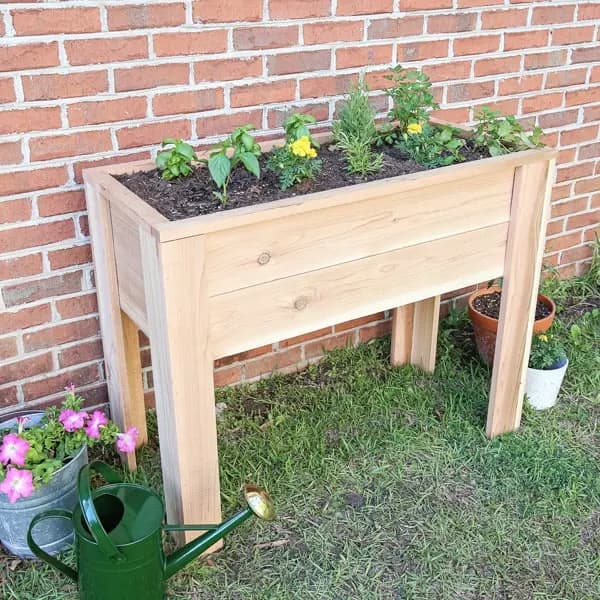 3. Make new curtains & hang them
Making new curtains is surprisingly easy, and you don't have to use a sewing machine either. Before you pick your fabric, make sure you take some measurements of where the curtains are going to go. You'll also want to make sure you add a little extra to the width so the curtains don't stretch out completely when you close them.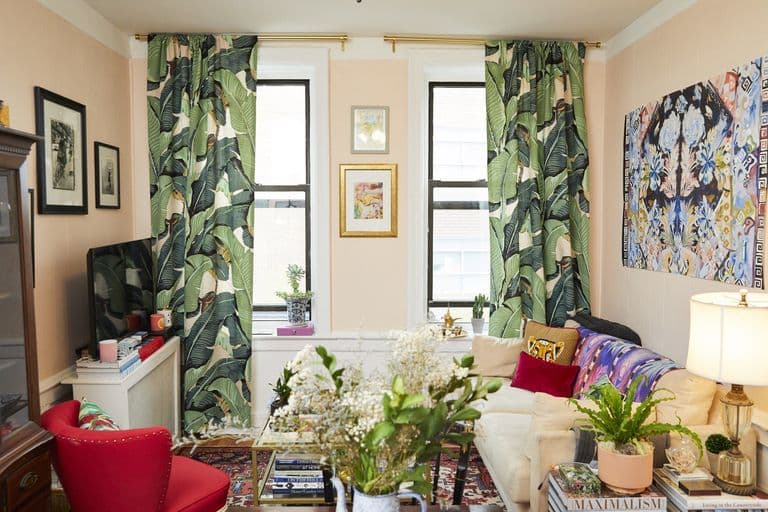 4. Upcycle your old furniture
One person's trash is another's treasure, so before you throw that old wardrobe away, see if you can upcycle it instead. All you really need is a can of paint, some sandpaper and a couple of afternoons to makeover an old piece of furniture.
You can also add in some new handles to really make the transformation complete. Learn more: upcycled furniture ideas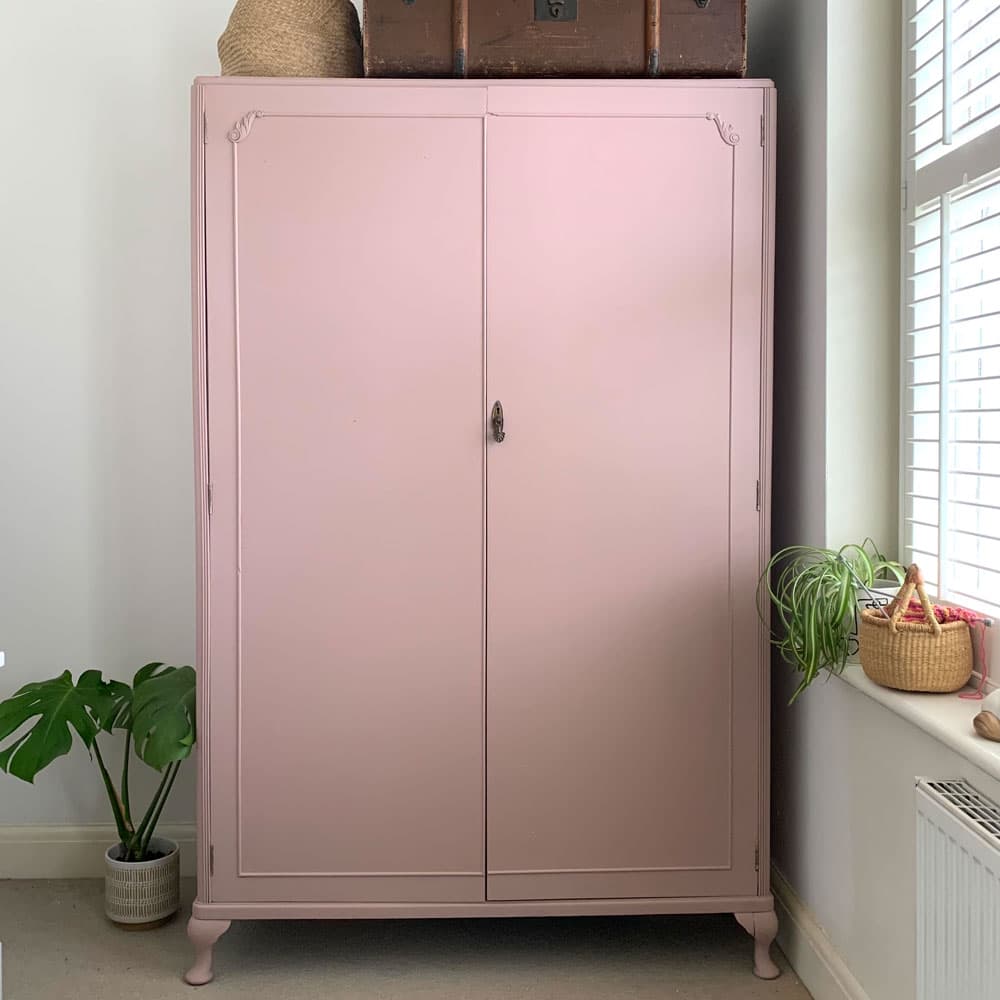 5. Create a garden path
If you've got a heap of old bricks laying around, you've got yourself a garden path just waiting to be made. Before making your path, make sure to give the bricks a quick clean and trace out exactly where you want the path to go. We also recommend experimenting with the different ways you can use the bricks too. And if you still have too many bricks left over, Just Skips offers easy brick and concrete disposal.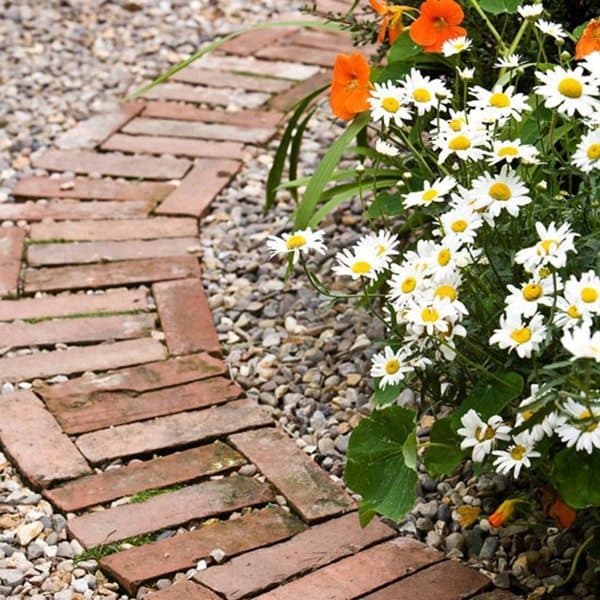 6. Floating bookshelves
Another easy DIY project that you can finish in an afternoon is floating bookshelves! Your options are endless—you can use crates and stick them to the wall, or opt for simple, timber shelves.
7. Update your splashback
Changing your kitchen splashback can make a huge difference, and it doesn't have to cost a lot either. Whether you live in a rental or own your home, try using removable tiles. You can easily stick them over your current splashback and remove them later on.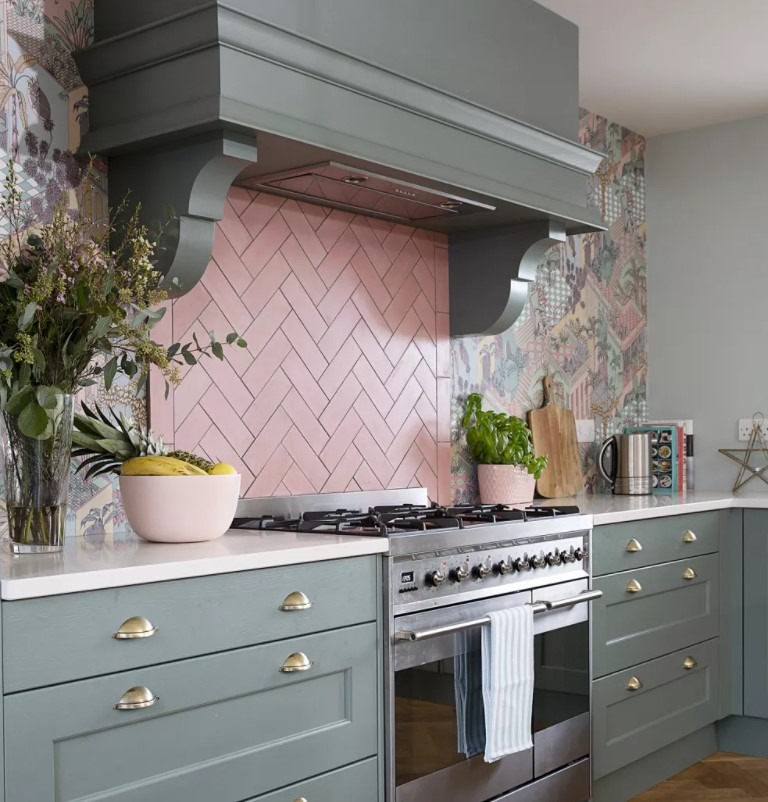 8. Hanging basket planter
If you're looking for an easy DIY project, a hanging basket planter is the way to go. All you need is 3 (or more) baskets, some rope and a couple hooks to hang the planter and that's it. If you really want to get thrifty, you can find plenty of old baskets at second hand stores for a few dollars.
Use it for decorative plants or create your own herb garden.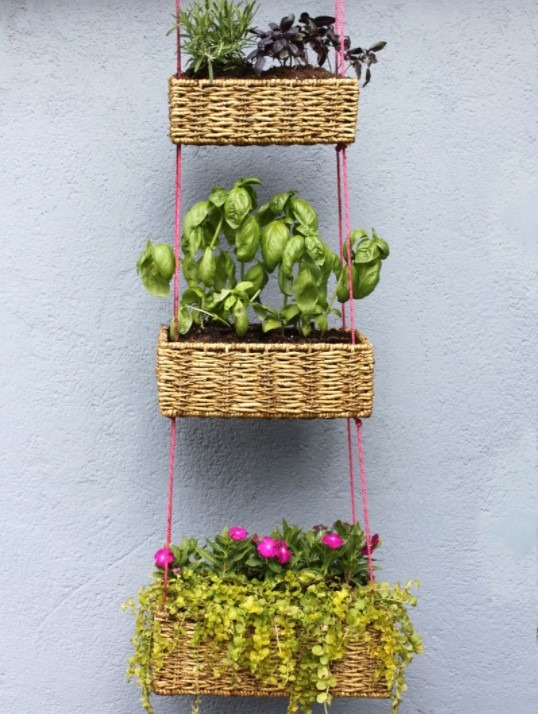 9. DIY headboard
This easy DIY project only requires a few materials and an hour of your time. If you don't want to go the upholstered route, try the latest Kmart hack for a rustic bedhead.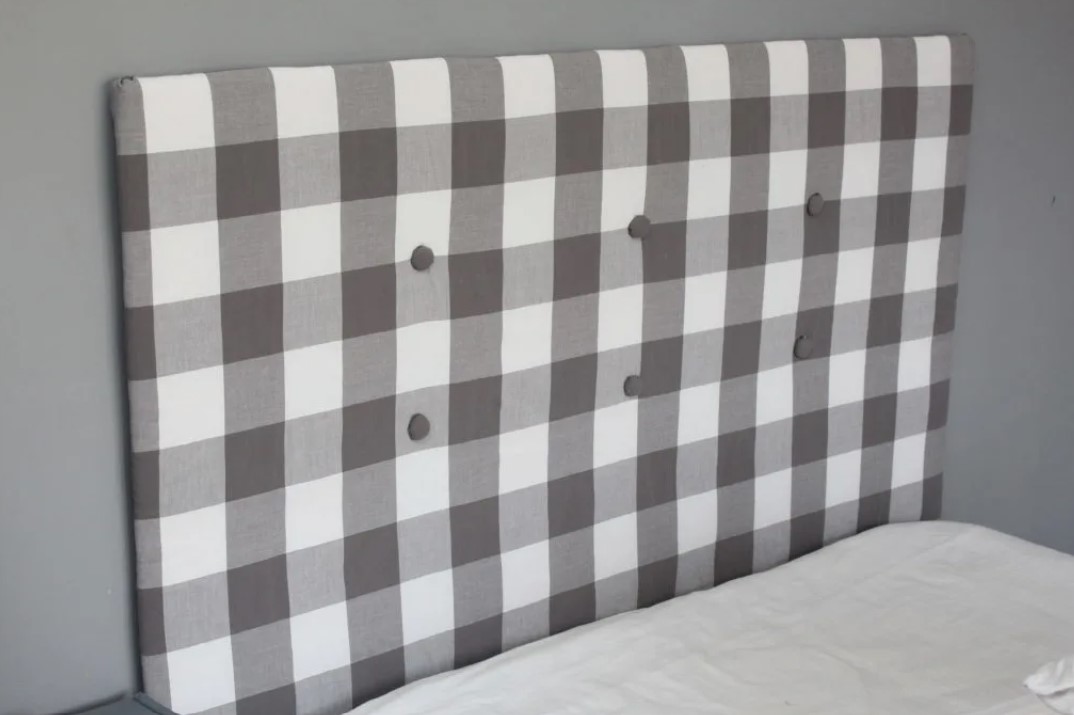 10. Laundry shelves & storage
Need some extra storage space or a place to fold your laundry? With just a few changes, you can revamp your laundry in a weekend. While it's one of the bigger DIY home projects, that doesn't mean it's hard to do!
To update your laundry, try the following:
Fresh coat of paint on the cupboards
If you don't have shelves, try adding in some floating or pegboard shelves
Installing a benchtop that sits on top of the washer and dryer
Creating a splashback with some stick on tiles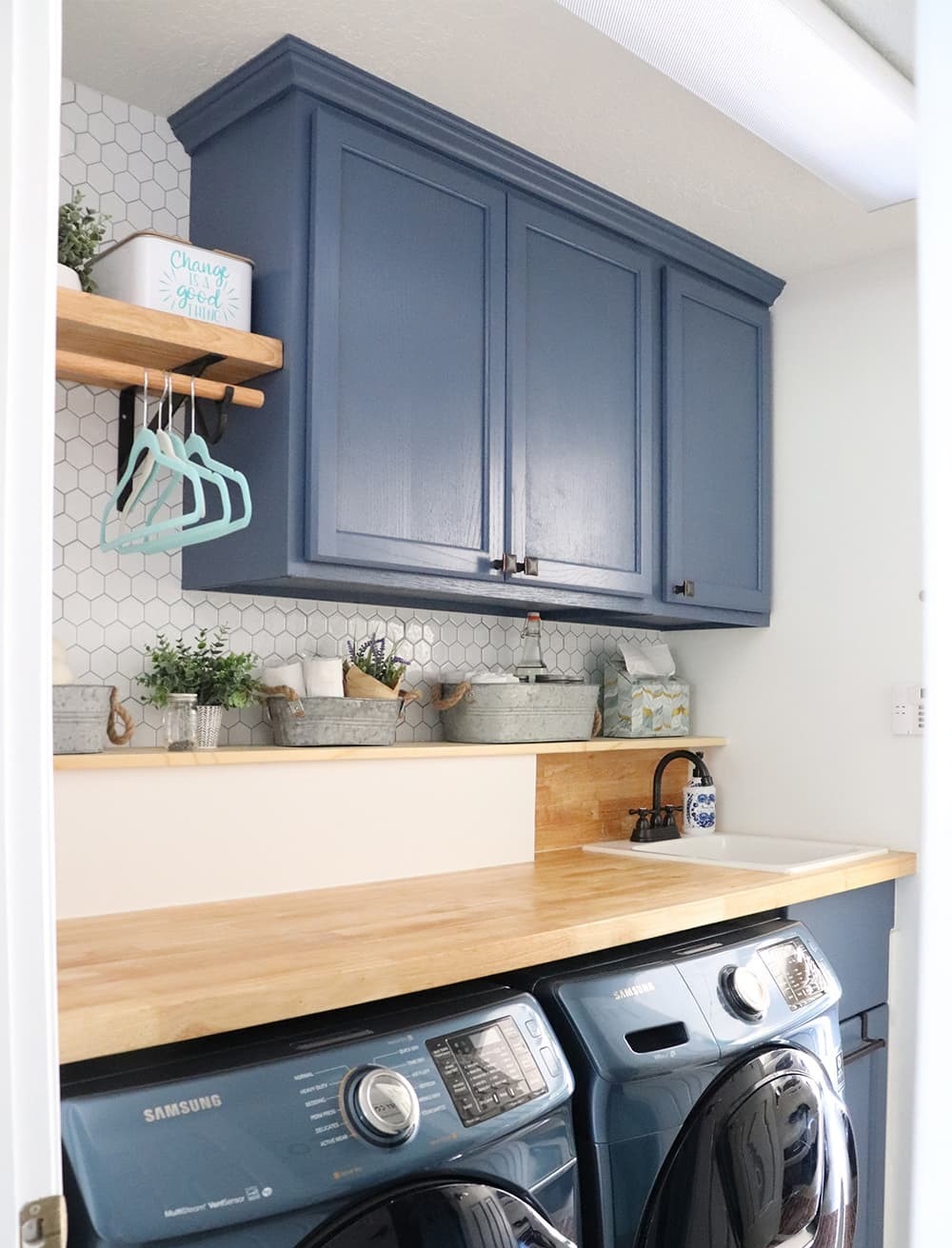 What to do with the leftovers…
If you've got a lot of leftover material from your easy DIY projects, consider skip bin hire in Adelaide to get rid of it in one go. If you become an avid DIY'er, the waste can add up quickly and it's easier to hire a skip rather than waiting for bin collection each week. You can choose between both short and long term skip bin hire, and we offer skips to the following areas:
Learn how to hire a skip bin or get in contact with our friendly team.
Home DIY project FAQs
How can I decorate my home on a low budget?
To decorate your home on a low budget, opt for DIY projects. See if you can upcycle second hand furniture, create something entirely new out of stuff you already have and so on.
What is a DIY project?
A DIY project means 'do it yourself', which essentially means that instead of hiring a professional to do a task, you do it yourself.
How do I get started with DIY?
To help, we've collated our top tips:
Start with a small project (like painting a picture frame or upcycling mason jars).
Work within your skill set. If you've never sewed before, but you're skilled with  a hot glue gun, choose a craft project that uses the latter. Then you can slowly build up from there.
Get inspired! Watch video tutorials, look at DIY blogs – there's plenty of inspiration and advice out there.
People also read: